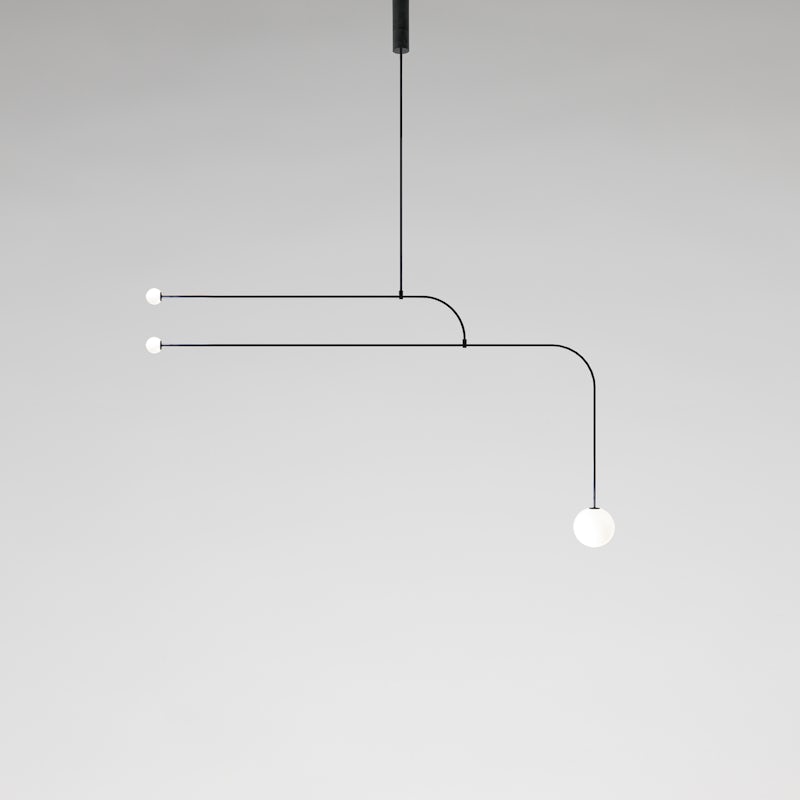 Mobile Chandelier 12
$19,920
excluding duties & taxes
Custom patina available.
The Mobile Chandeliers are delicate structures balanced in perfect equilibrium. Constructed following the principles of a mobile, these are arrangements of linear tubes, geometric light sources, reflective surfaces and counterbalancing weights. The pieces rotate freely and delicately, creating an ever-changing lighting configuration unique to the space they occupy. 
Each Mobile Chandelier is individually tailored to ensure the balance of its approximately 200 hand-crafted patinated-brass components. Every piece is unique in its dimension and compositional balance, due to the varying weight of the mouth-blown opaline glass.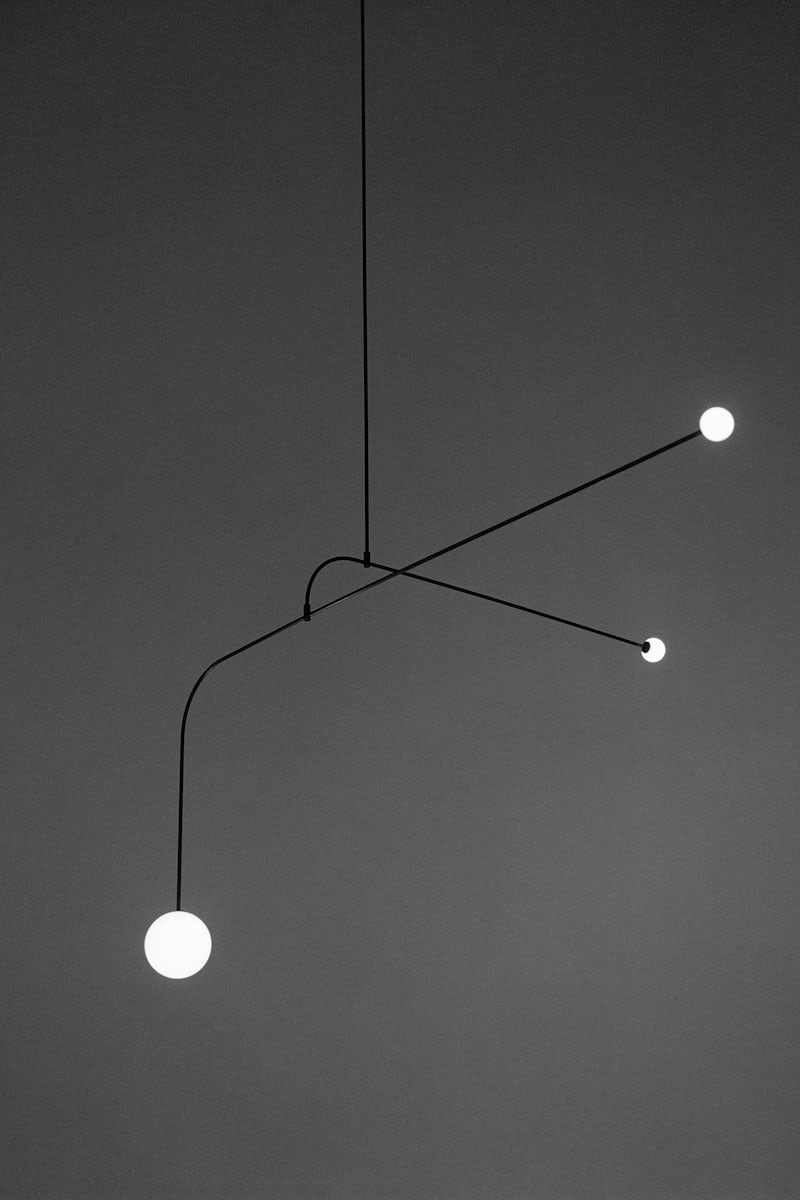 First produced 2011
Black patinated brass
Mouth-blown opaline spheres
Integrated LED, 9W for Ø 150mm sphere
Integrated LED, 3W for Ø 60mm sphere
Lead time: 12 to 14 weeks