SHOWROOM WIENER WERKSTÄTTE AT MAK, VIENNA 2021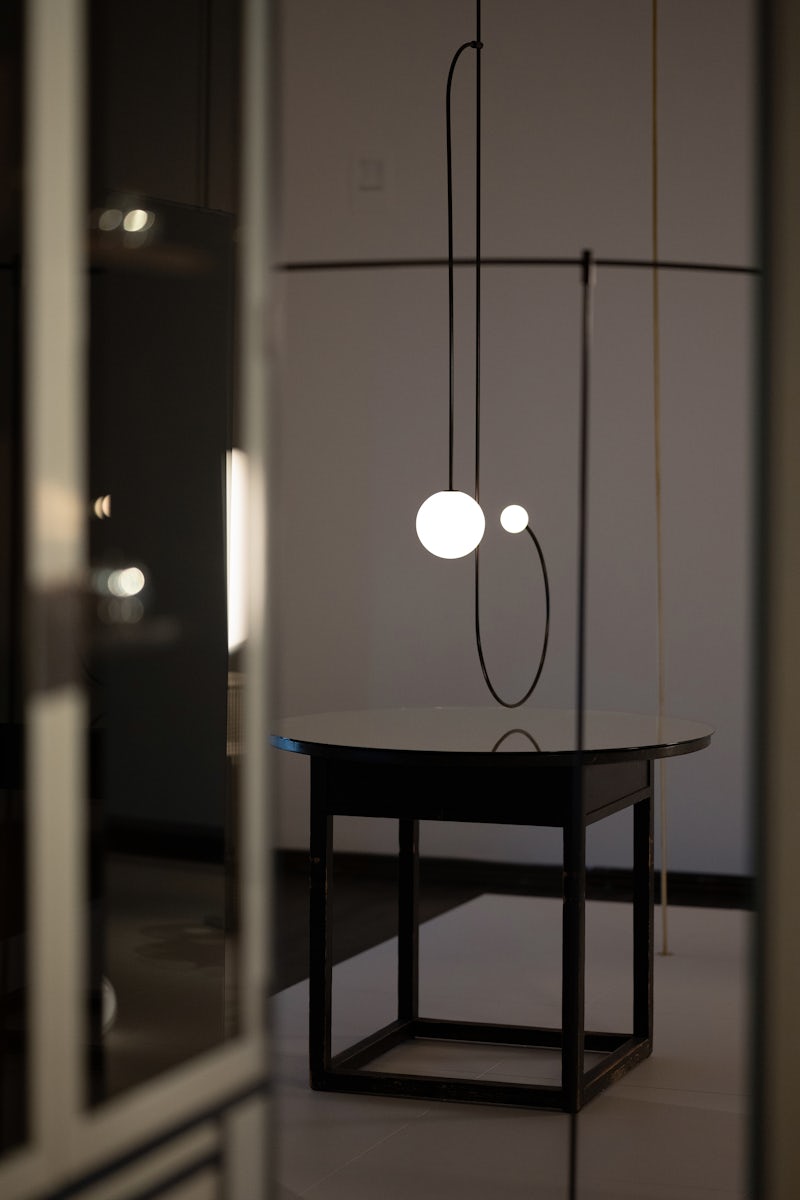 In the exhibition SHOWROOM WIENER WERKSTÄTTE: A Dialogue with Michael Anastassiades, the designer focuses our attention on the many-faceted design work of the Wiener Werkstätte. In the room above the MAK Permanent Collection Vienna 1900, Anastassiades combines objects from Ernst Ploil's comprehensive collection with exhibits from the MAK Collection. Through the display he creates a fascinating presentation and reveals new contemporary perspectives on the groundbreaking era of Viennese Modernism.
With this exhibition the MAK continues a decades-long tradition of inviting artists and designers to engage with the museum and its collection. As a starting point of his presentation, Anastassiades has chosen the sphere, a design element that is not only integral to Anastassiades' design language but was already popular in the Biedermeier era and frequently formed the feet on WW cabinets. Two oversized pedestals balanced on brass spheres serve to display the exhibits, that Anastassiades ingeniously highlights using spherical lights of his own design.