QUATTRO FORME AT VISTAMARESTUDIO, MILAN 2021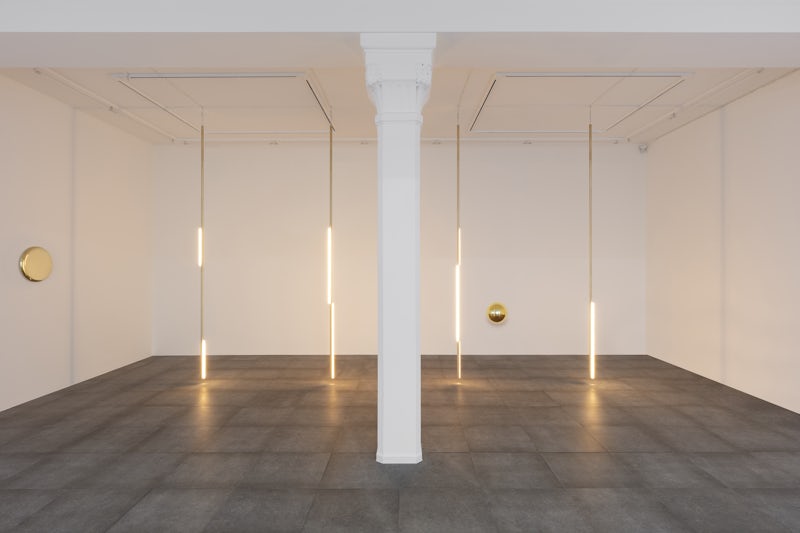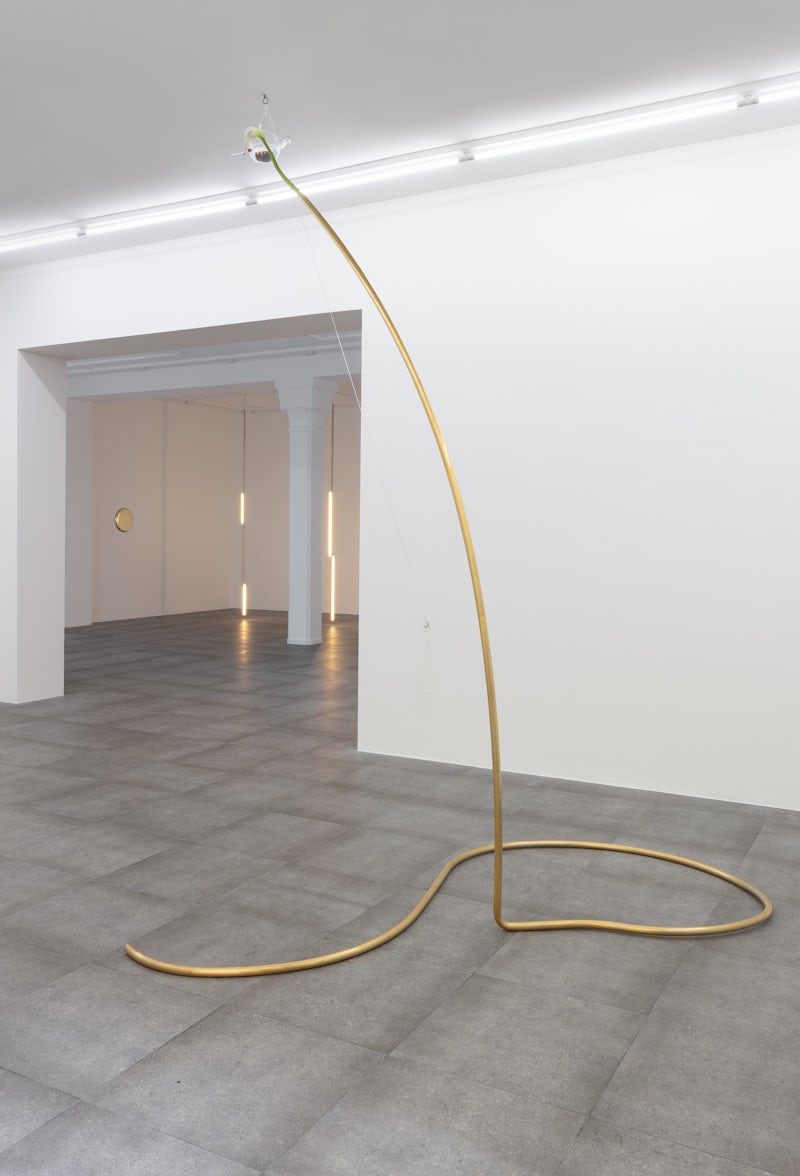 Quattro forme brings together works by Mario Airò, Joana Escoval and Ettore Spalletti, illuminated by an installation conceived by Michael Anastassiades, transforming the lighting conditions of the gallery. In the purity of their materials and the simplicity of their forms, the works in the exhibition share a minimalist aesthetic and a search for equilibrium. At first glance it might seem that what unites these pieces is a reductivist yet poetic tendency, an inclination towards economy of means. On closer inspection, however, each of these works reveals the hint of an opening, a possibility glimpsed, an intimation of a landscape or of the beauty of a moment yet to unfold.
Base di colore (1991) by Ettore Spalletti suggests the idea of a horizon contained within a geometric piece of alabaster and revealing itself through the light blue pigment. Calla (2011) by Mario Airò traces out a precious arabesque which reaches out through the surrounding space simply to offer a flower to the ceiling. Made to accompany the sound of a storm I & II (2019) and I would rather be a storm (2020) by Joana Escoval map out an almost imperceptible geography, a landscape as stylized and abstract as it is intuitive and present. Finally, One Well-Known Sequence (2017) by Michael Anastassiades light and geometry in a rhythmic delineation of the space of the gallery, transforming its of mapping into an exercise in sensitivity.
Quattro forme is a quiet adagio formed of pauses and caesuras, a spontaneous dialogue between works in which what often seems remote is brought a little closer. And it is this poetic tension – between interior and exterior worlds, between the intimate spaces of domestic life and the expanses of an elsewhere often only glimpsed in our imagination – that the works in the show bring to the viewer.