KINETIC LIGHTS, LONDON OCTOBER 2009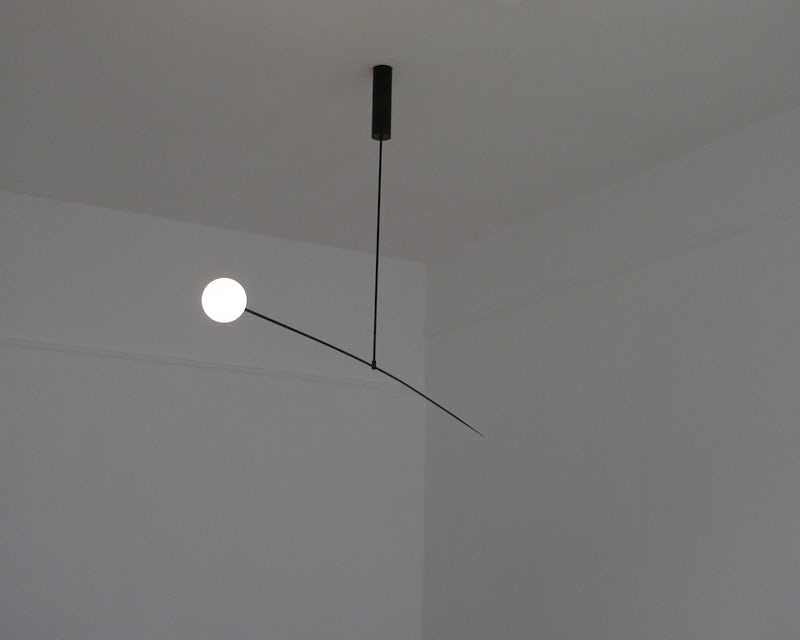 A simple pendulum ending with a glass light ball swings from side to side, like a hypnotic tool seeking a link with the subconscious, while another assemblage of different elements slowly revolves around its main vertical axis. Some of the arms are individually motorised to move at different speeds, suggesting complex orreries or even atomic structures. The illuminated glass ball moves along thin steel cables that are fixed between two facing walls – the movement is subtle, a gentle reminder of life cycles and the passage of time.
Most of the pieces from this collection remained one-offs, although some evolved to become later additions to Anastassiades' Mobile Chandelier family.