BLUE HOUR AT BRIONI FLAGSHIP STORE, MILAN JUNE 2014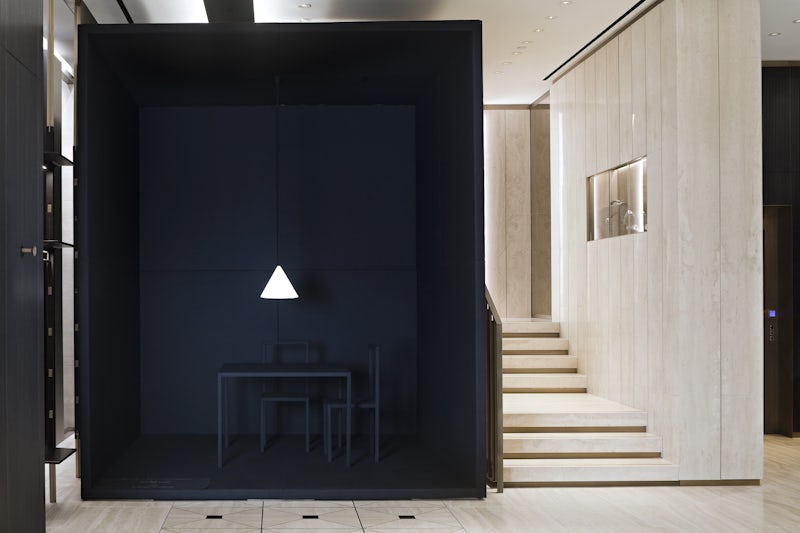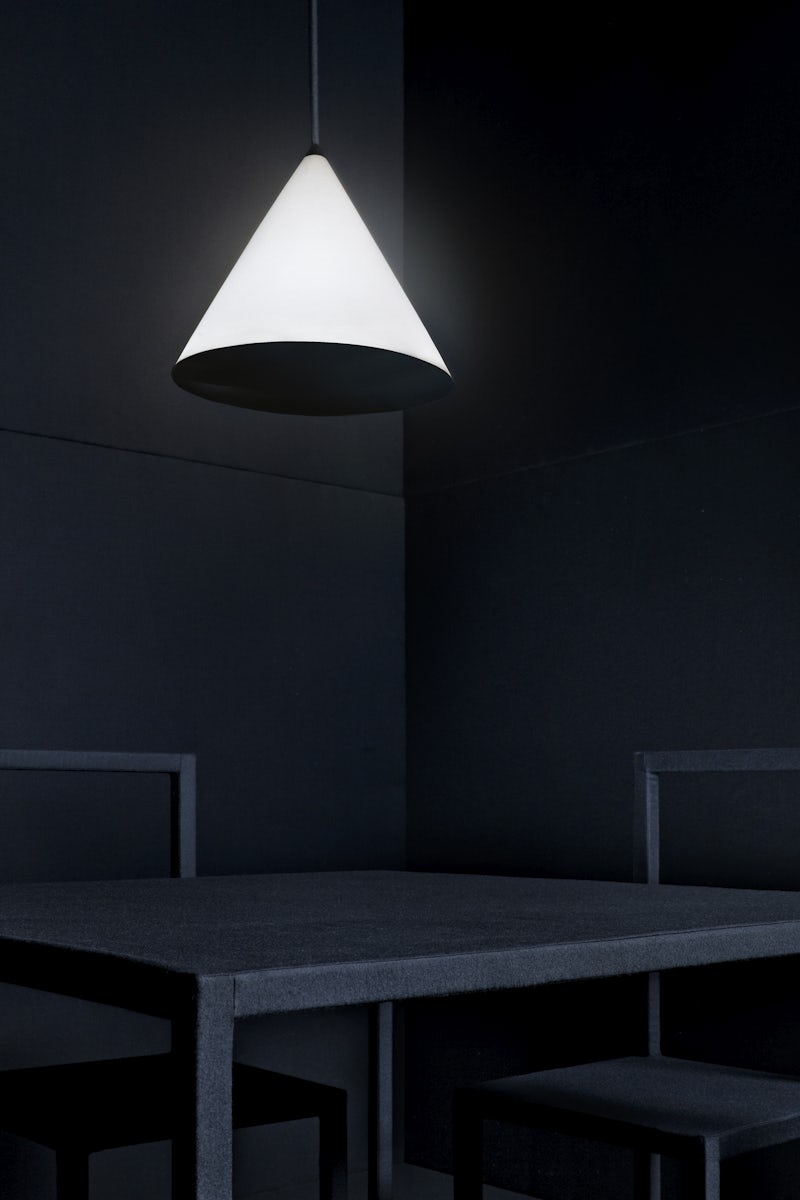 An installation celebrating the opening of Brioni's flagship store in Milan, Blue Hour featured two chairs, a table and lamp contained inside a 3.2m tall, 2.5m wide cube. Every inch of the walls, ceiling, floor and furniture was covered in Brioni's hand-brushed 150s super fine wool flannel in midnight blue and a cotton normally reserved for men's shirting.
A quick first glance at Blue Hour registered nothing more than a two-dimensional flat black sheet. Then, slowly, one begins to make out the sharp lines of the furniture and the three-dimensionality of the space. And when the layers start unveiling themselves, you notice how beautifully tailored each object is.
The entire installation was upholstered in Brioni's factory in Penne, Italy, which has, up until now, only produced clothing.