ARCHITECTS BUILD SMALL SPACES AT VICTORIA & ALBERT MUSEUM, LONDON 2010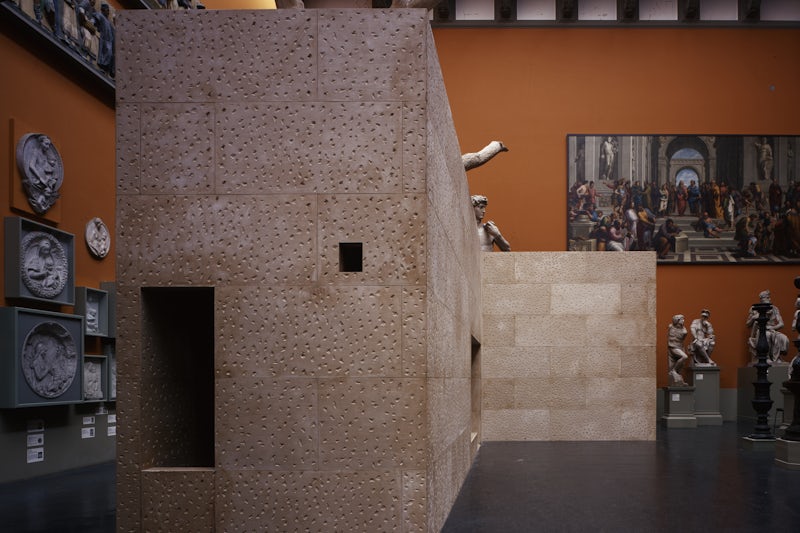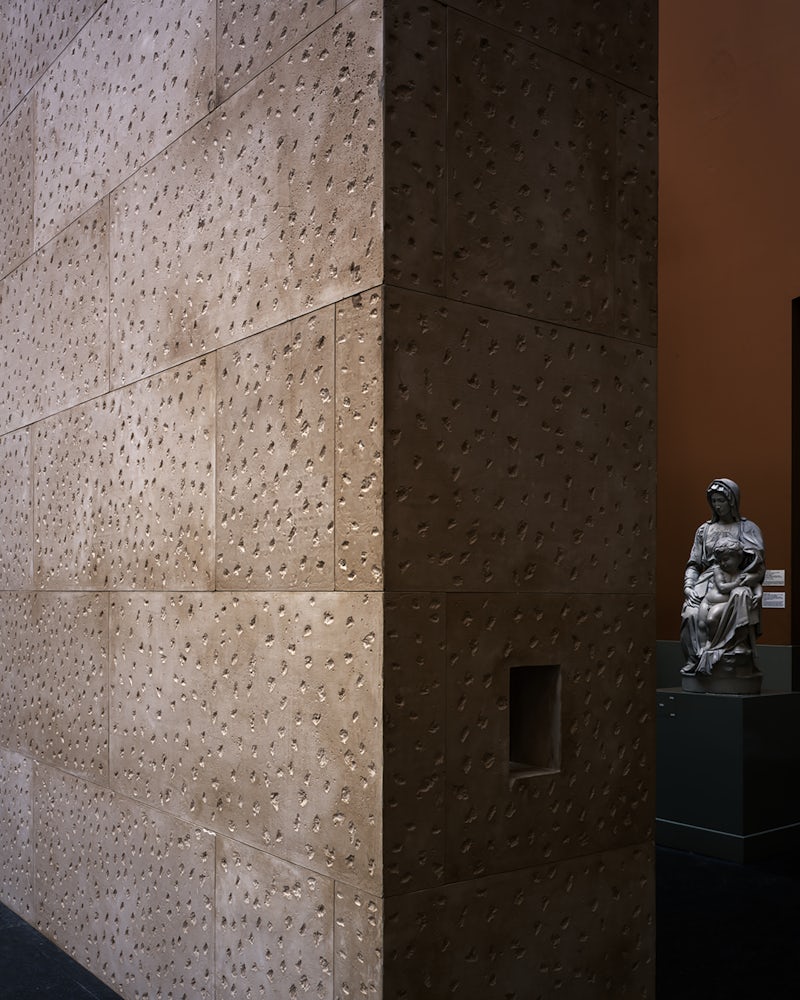 For this series, the Victoria and Albert Museum invited architects to submit proposals for small structures to be built full-scale inside its walls. In collaboration with Studio Mumbai and Kate Dineen, this series examined the unauthorised architecture of Mumbai – settlements that make up more than half of the city's built landscape, yet they remain unacknowledged by the established urban footprint.
Formed as a result of increasing population, unavailability of space and the escalating price of housing, this is agile, versatile housing occupying 'in between' spaces in the city. The series sought to explore these architectural spaces not by replicating their conditions in a museum environment, but rather distilling their intrinsic poetic qualities.
The purpose was to show that it is genuinely possible to create an intimate, imaginative and modest refuge using a constricted spatial condition. In the Victoria and Albert Museum's Cast Courts, a long, narrow corridor of varying width no wider than 7ft became a dwelling for a family of eight. 
The walls were plaster casts, camouflaged in a tone to match the other exhibits within the Courts, while the inside spaces were rendered in dark graphite and stripped to the base architecture, with a few abstract objects strategically positioned to suggest a living environment.