THE LARGE PHILOSOPHICAL EGG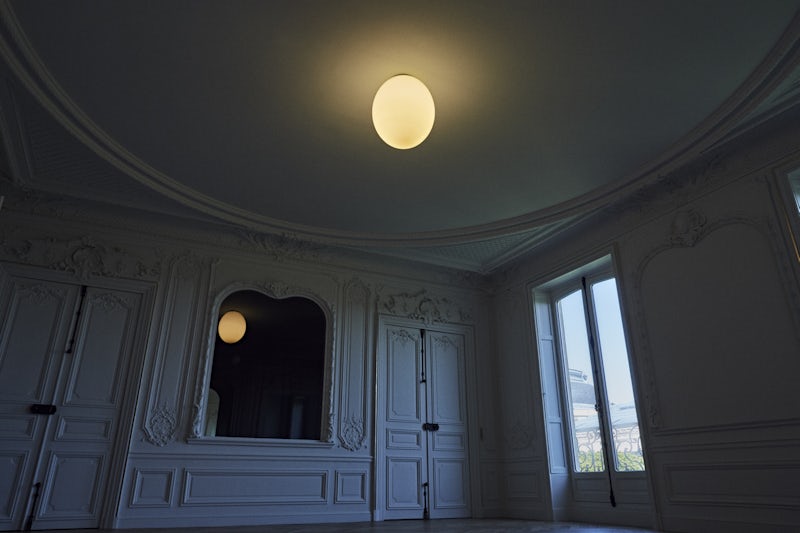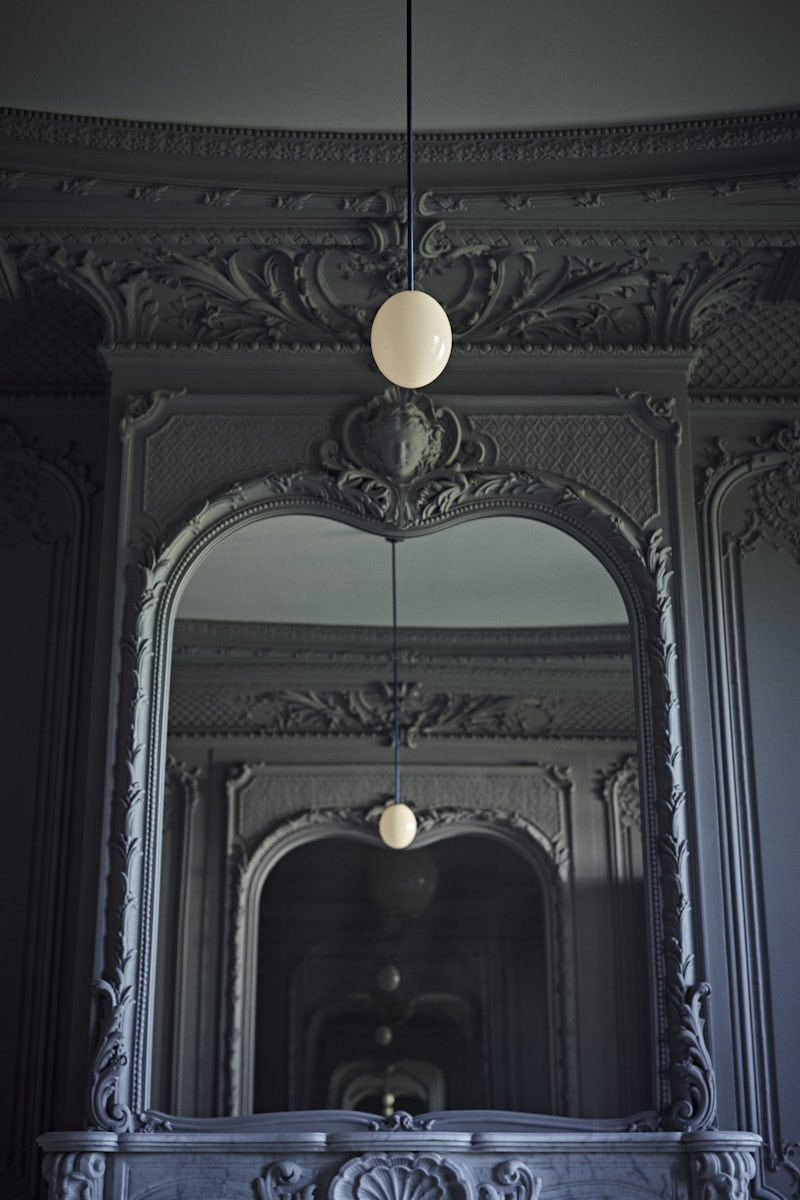 Nature and art are frequent sources of inspiration for Michael Anastassiades. Inspired by Piero della Francesca's masterpiece Brera Madonna, this unique ceiling light was designed as part of a private commission. The shape of both lights, installed in two different rooms of the same apartment, recalls that of an ostrich egg – one is the size of a real egg, while the second lamp's dimensions have been exaggerated.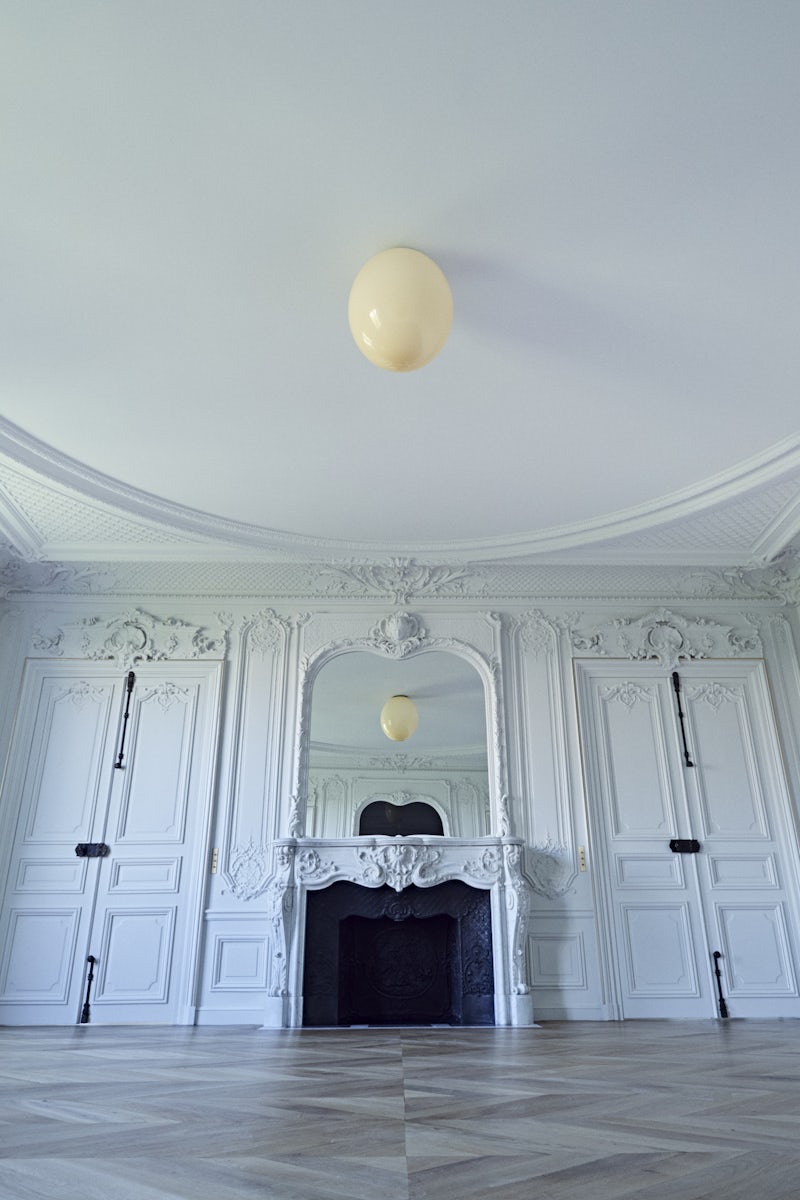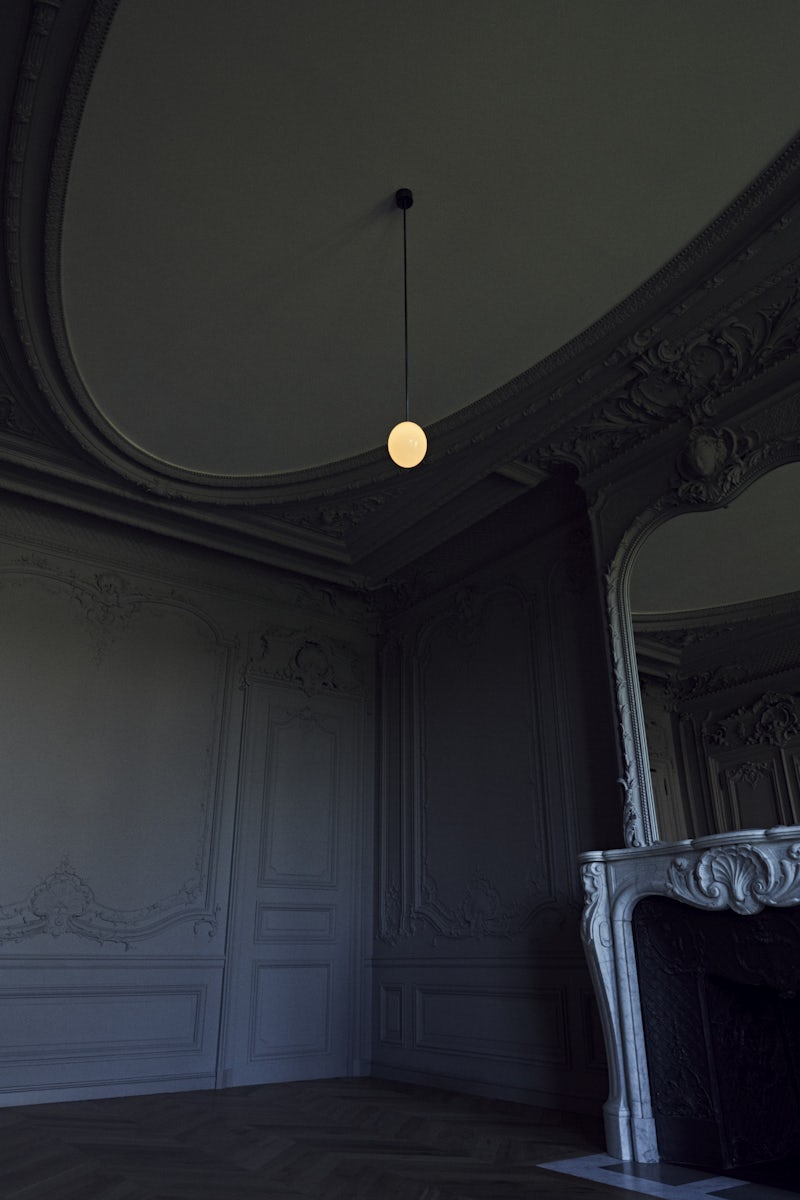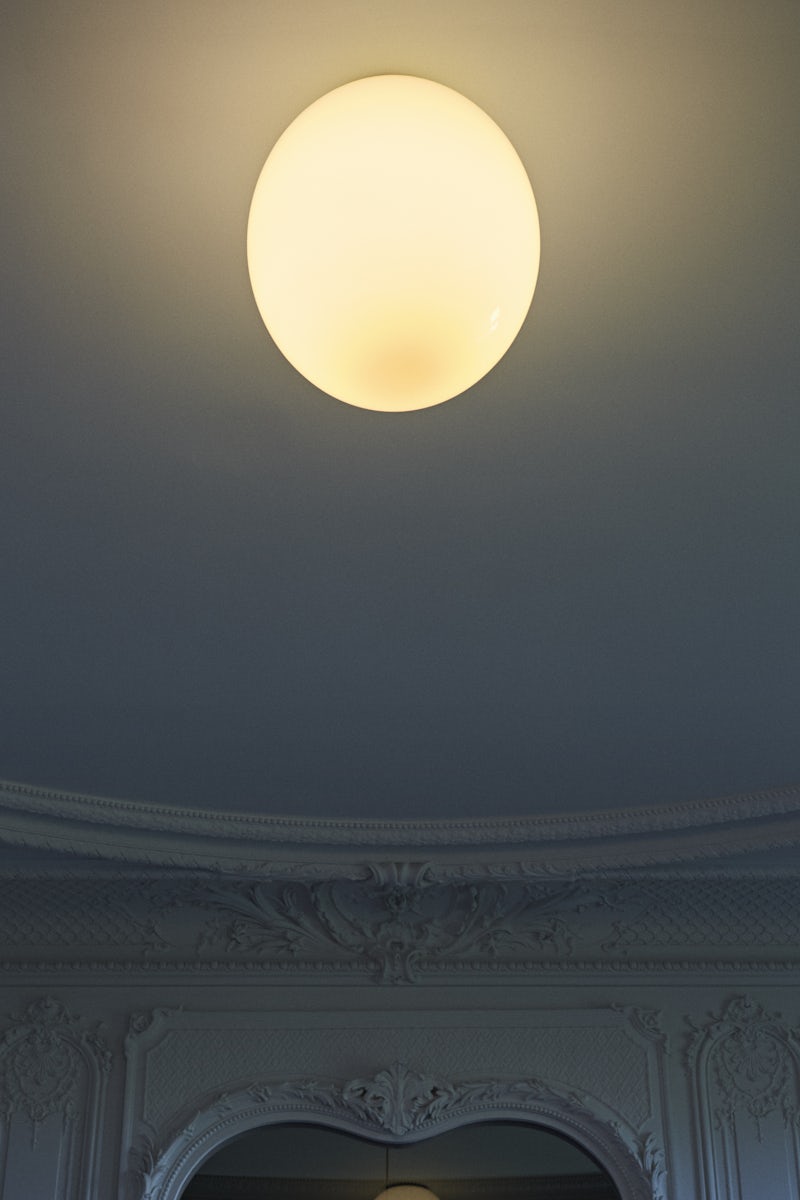 The yellow-cream shade of the mouth-blown Murano glass contributes to a mimetic, surprising effect: when the lights are off, the lamps' surface resembles the smooth nuances of an ostrich egg almost exactly, transforming the piece into a silent sculptural presence in the room.