THE FOUR SEASONS NEW YORK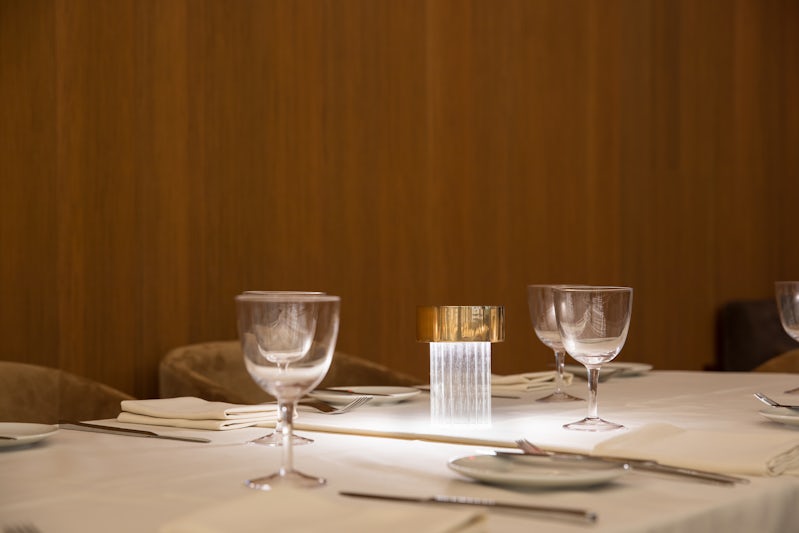 When The Four Seasons restaurant was relocated from the iconic Seagram Building to East 49th Street in New York, Michael Anastassiades was commissioned to design all the lighting fixtures for the interiors, devised by Brazilian architect Isay Weinfeld. For the ceiling, Anastassiades conceived a theatrical bespoke intervention using a geometric grid of vertical and horizontal strip lights.
The formal and conceptual premises of this installation were further developed into Coordinates, a lighting system launched by Flos in 2020. Along with the ceiling lights, Anastassiades also designed the table lamps for The Four Seasons restaurant, which later went into production as Last Order, again with Flos.