Tube Chandelier
$4,855
excluding duties & taxes
Custom patina available.
The Tube Chandelier was designed in 2006 as the first light for the Michael Anastassiades collection. The design for this fixture began as an exercise of subtraction. The challenge was to suspend the minimum number of incandescent light tubes in a sculptural configuration to form a vertical chandelier. The supports needed to be discreet so when lit, only three glowing lines would be seen.
Although originally designed using the iconic incandescent 1m tube bulbs, this fixture now uses LEDs.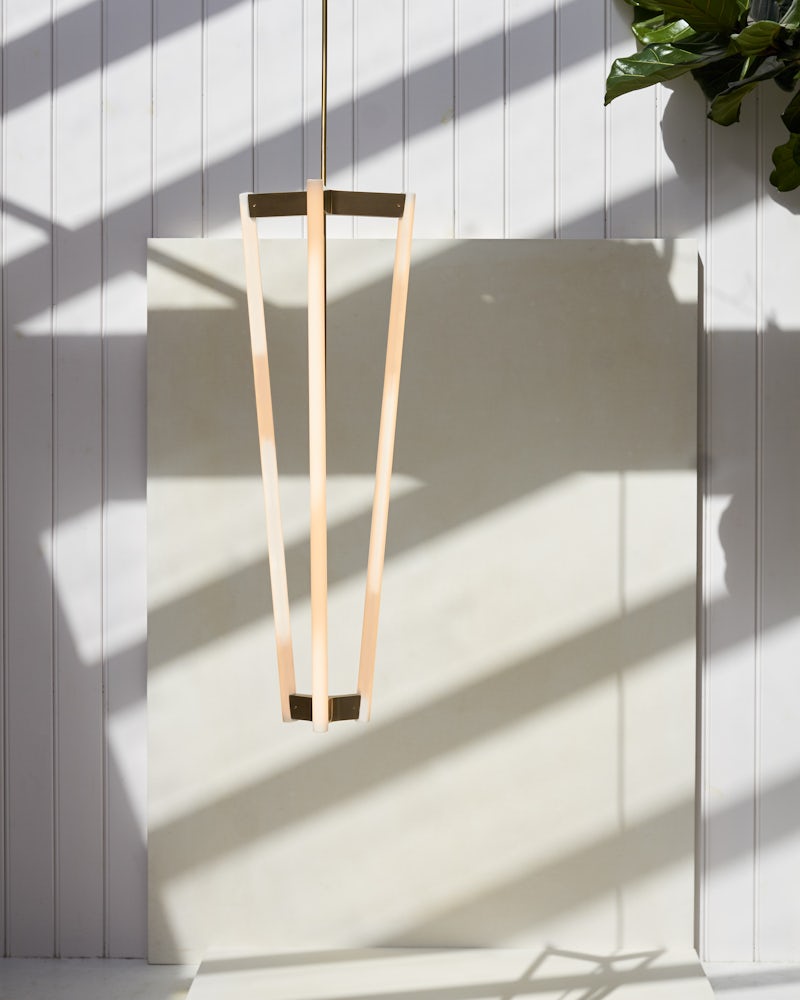 First produced 2006
Satin brass
Pendant rod length to order
S14s opal LED tube, Radium Raledina 15W / 1000mm ø29mm
Lead time: 4 to 6 weeks