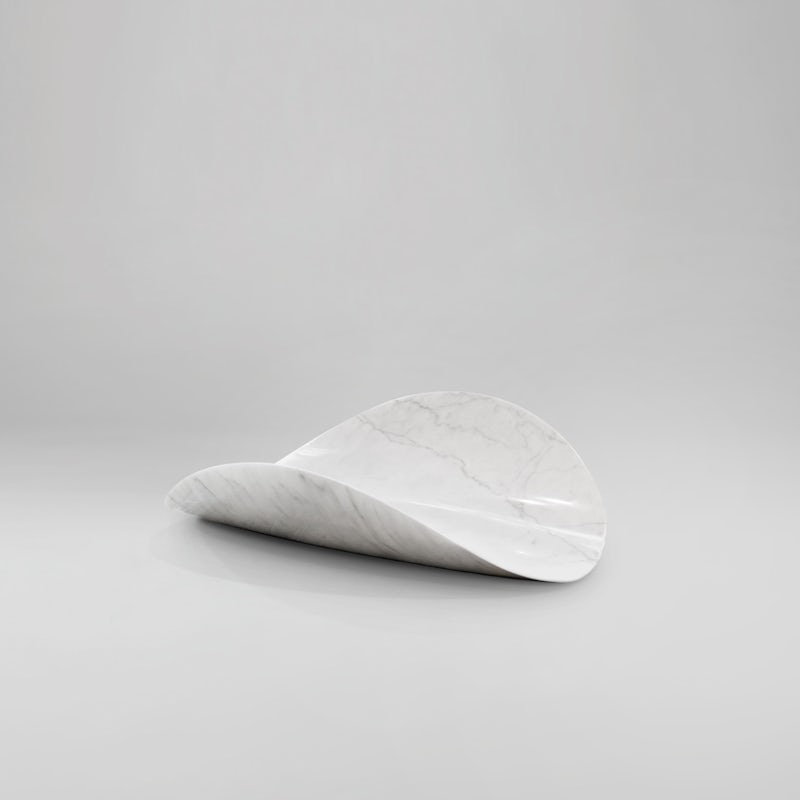 Miracle Chips is a set of seven marble objects that resemble giant potato crisps (chips). They are produced in collaboration with marble specialist Henraux, a manufacturer operating since the 1820s from a quarry in Monte Altissimo, near Pietrasanta in Tuscany. Each piece was carved from the same solid block of marble.
The name refers to both Californian artist John Baldessari's 2010 book Miracle Chips: Guaranteed Fresh and the moulded plywood DCW chairs of Ray and Charles Eames, which were known as potato-chip chairs.
The inspiration for the installation came from the red cellophane fortune-telling 'miracle fish'. The moisture and heat of your hand causes the fish to curl and wriggle, which is thought to decipher the specific moods, emotions and temperament of the person holding it.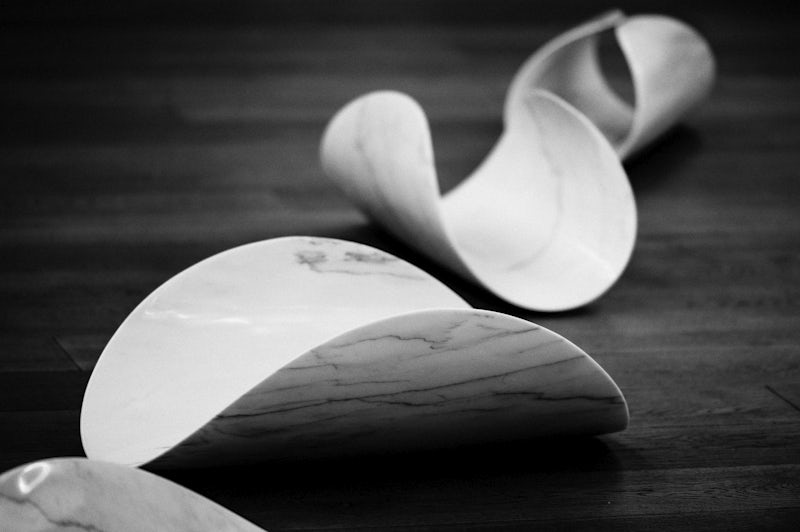 First produced 2013
Statuary white marble
Sold as a complete set
Lead time: 10 to 12 weeks