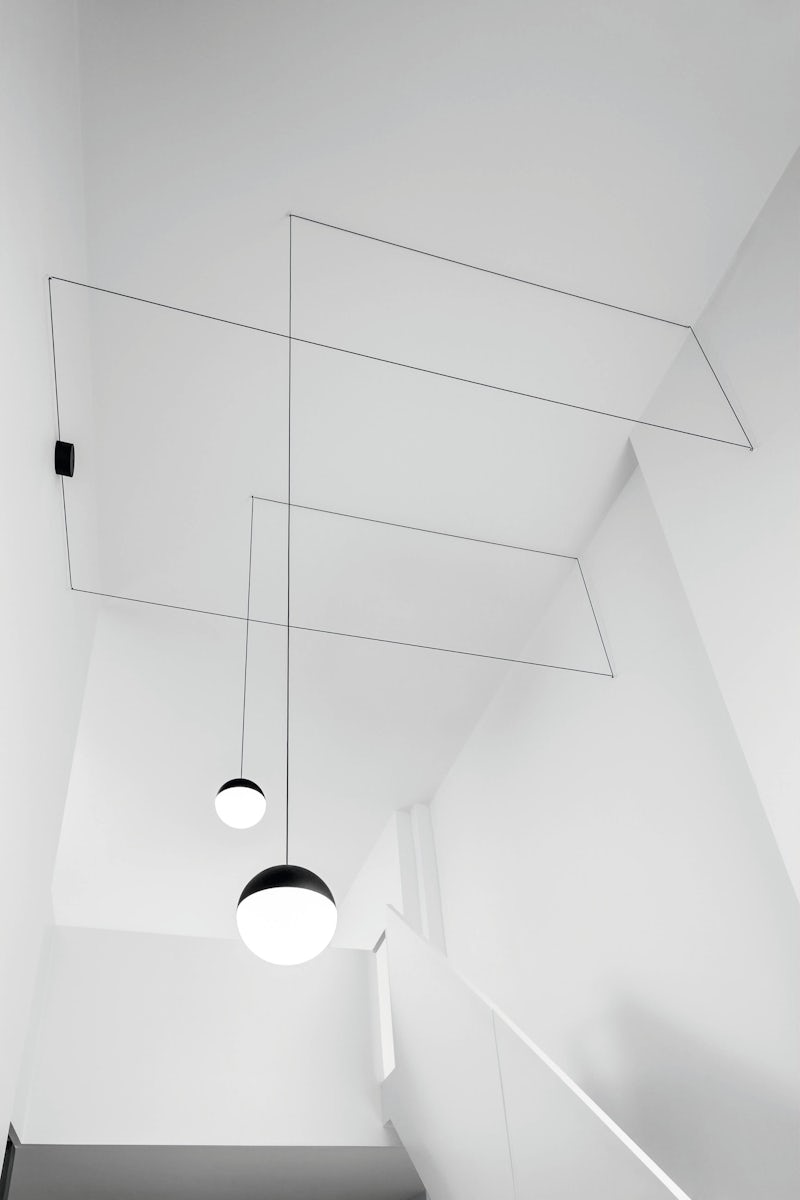 STRING LIGHTS FOR FLOS, 2013
String Lights was the first collaboration with Flos in 2013. The project is a gesture of handing creativity to the user: a lamp with an extra-long fine cable that can be configured in endless ways by simply stretching it over selected points on the ceiling, wall or floor to create subtle interventions in a space.
'Every time I take a train, I sit by the window and watch the series of perfectly parallel strings connecting the pylons as we move at high speed. I love the way they divide the landscape, and how spheres are occasionally beaded through the wires at random intervals. I also love how, in Mediterranean cultures, strings of lights are stretched between posts to mark an outdoor space for an evening party in a village square. And, finally, I love how human ingenuity works around problems created by everyday things in the house (like switches and power points) that others have chosen to position where we don't want them.'
String Lights installations were exhibited at 'Stairway to Nowhere', 122 Lower Marsh, Broeltowers, '1:6000 Beosound Edge' and launched at Euroluce in 2014.