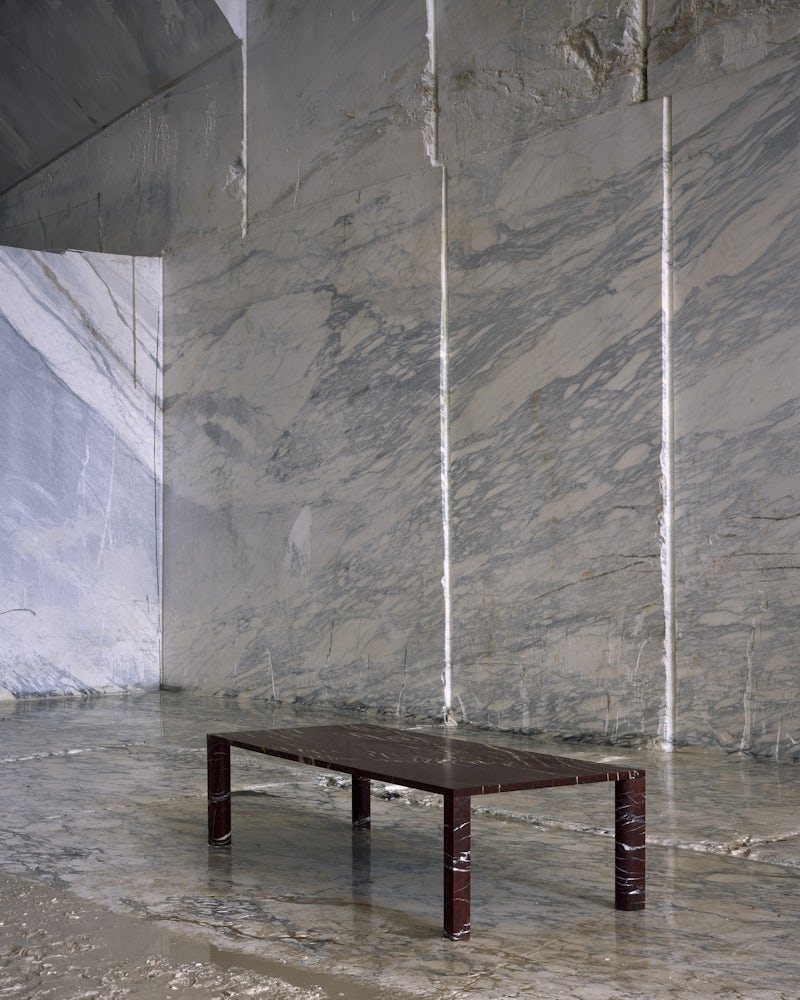 LOVE ME, LOVE ME NOT FOR SALVATORI, 2017
Love Me, Love Me Not comprises four tables: a large rectangular dining table, a square coffee table, a round dining table and small round side table, each in a specific marble.
At a glance, the table legs appear to be a conventional four-cornered design but, upon closer inspection, a curve becomes apparent. This reduces the physical volume of the piece, giving an unexpected sense of the leg drawing back. It is also practical, in that a diner can sit close to the corner of the table without coming into contact with any sharp angles.
The Love Me, Love Me Not tables were a part of the exhibition 'Things That Go Together'.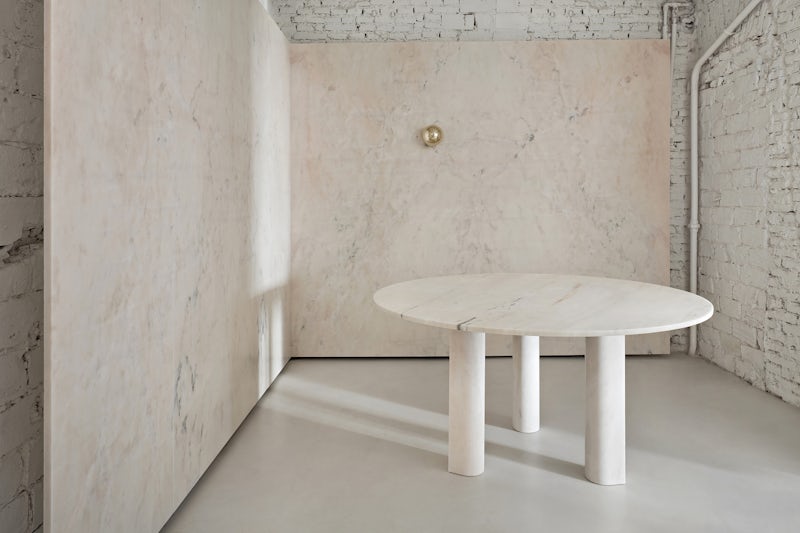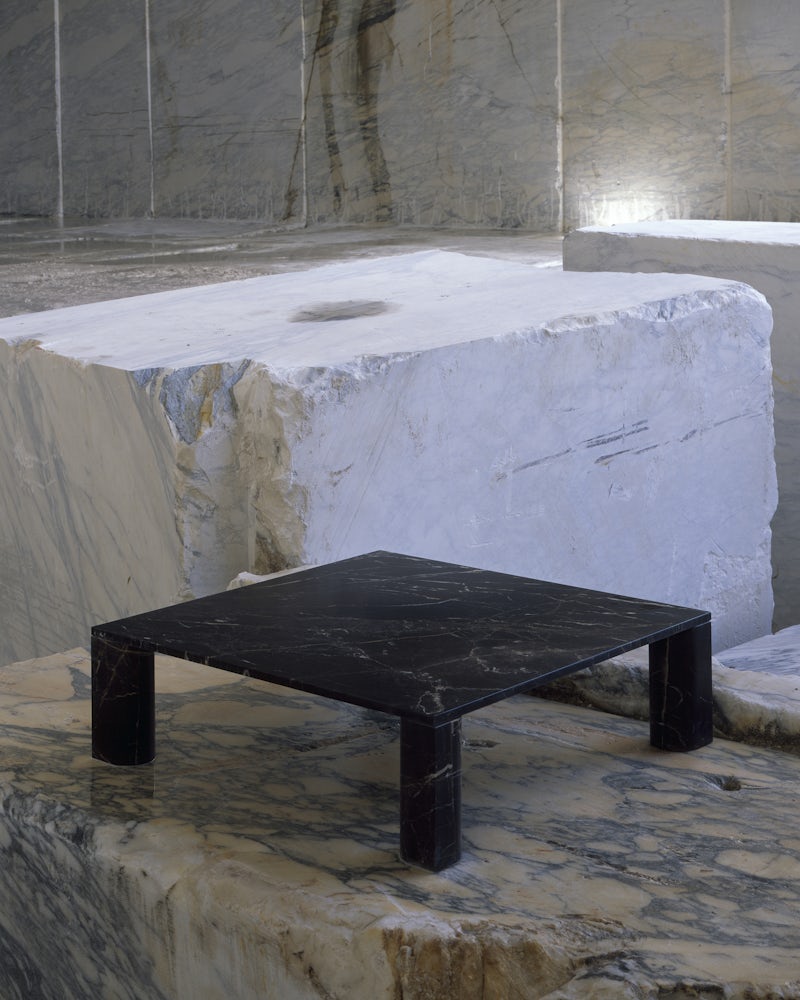 The four tables are crafted from four different marbles. The marbles were chosen for their potential for monumentality, with each slab carefully sourced for its unique markings. The Love Me, Love Me Not tables are an illusory deviation from the archetype, representing a happy clash between the heavy and the light; a tricky interplay between monumentality and playfulness.
Rectangular Dining Table
Rouge Du Roi
Round Dining Table
Rosa Portogallo
Square Coffee Table
Noir Saint Laurent
Round Side Table
Verde Alpi