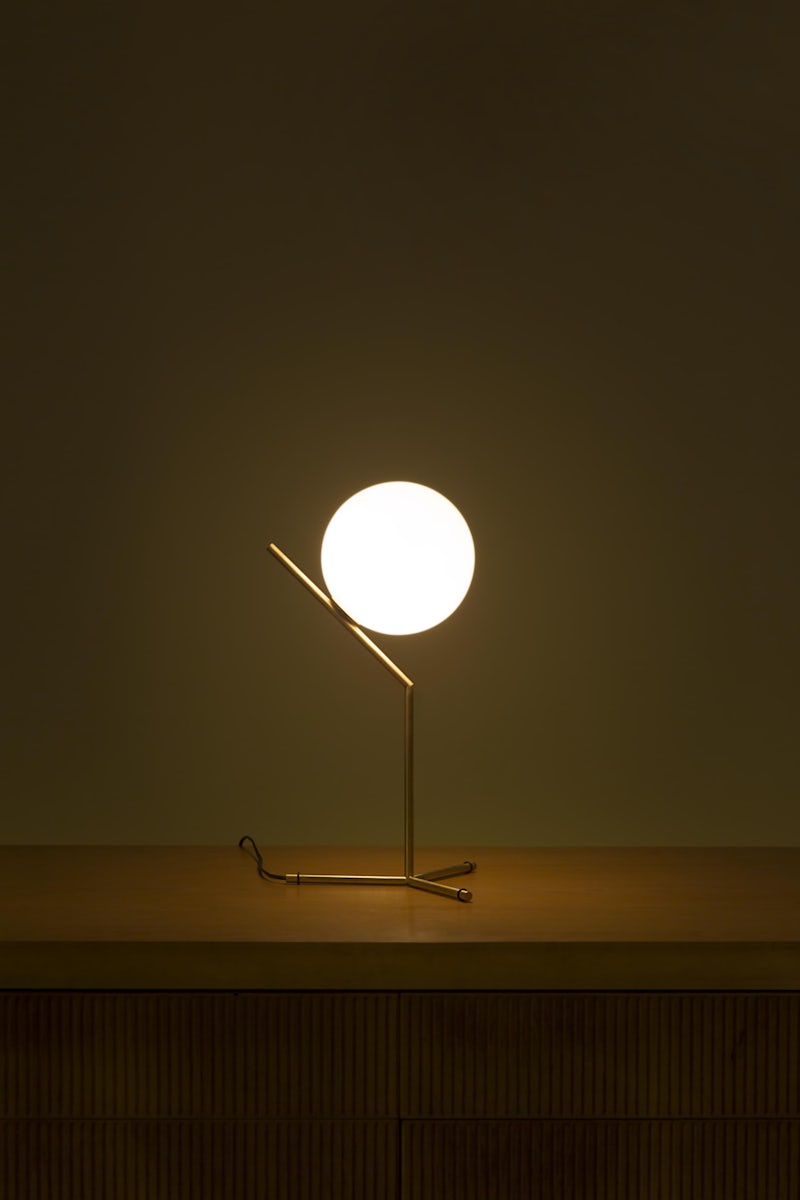 IC LIGHTS FOR FLOS, 2013
A glass sphere projects outwards in a delicate equilibrium, sat atop a stem of satin-finished brass. The opalescent ball looks as though it might slip away, as if it were a circus object, or the apparatus for a juggler's act in which both elements – sphere and baton – are magically balanced. 
'I remember watching a short film about a juggler, Tony Duncan, rolling a set of spheres in the palm of his hands and up on his arms. There were moments when the spheres would seem perfectly still, on the edge of his fingers. Only if you looked very closely could you see them spinning around to achieve the balance. Then I came across the old photographs of Paul Cinquevalli, capturing a moment in the art of contact juggling.' 
IC Lights were exhibited at 122 Lower Marsh and at the Broeltowers in Kortrijk.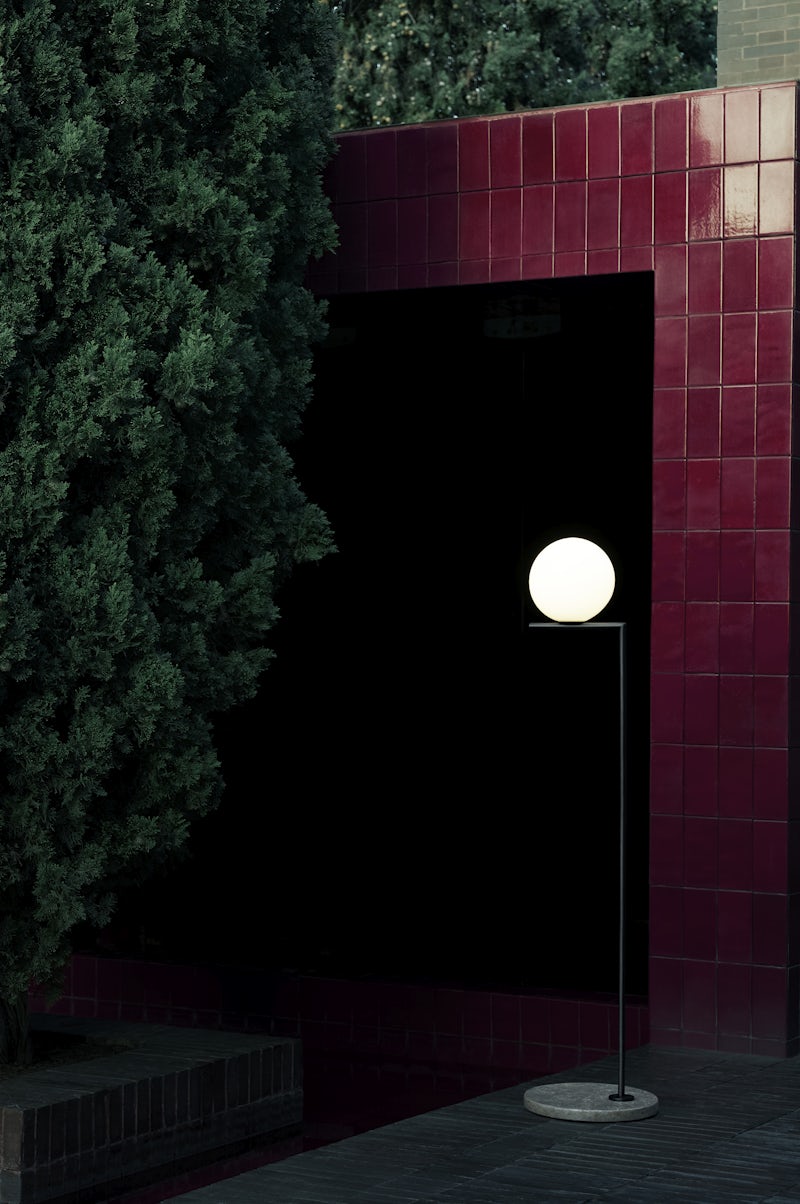 As well as the circus, Anastassiades drew inspiration from a range of sources for this design. The acronym 'IC', for example, refers to the Identification Code used by the British police to classify the perceived ethnicity of an individual when stopped and searched.