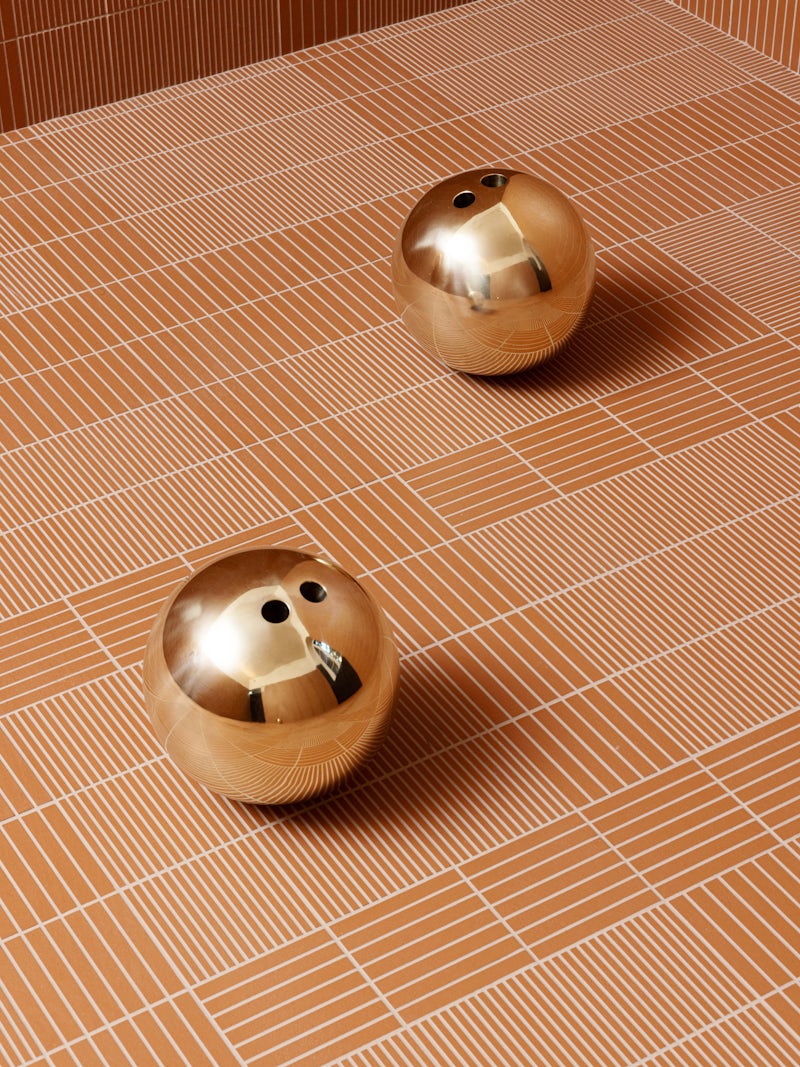 Fringe for Mutina, 2023
Fringe – ornamental border made of threads or strips – is the first collection designed by Michael Anastassiades for Mutina. It is a tile divided into a series of parallel segments of two widths, directly engraved onto the surface. The pronounced grout spacing forms a "brick like" design and can be woven into multiple patterns through a simple interplay of a change in orientation. The result is a series of seamless carpets with or without borders which demarcate spaces, perfectly adapting to each environment.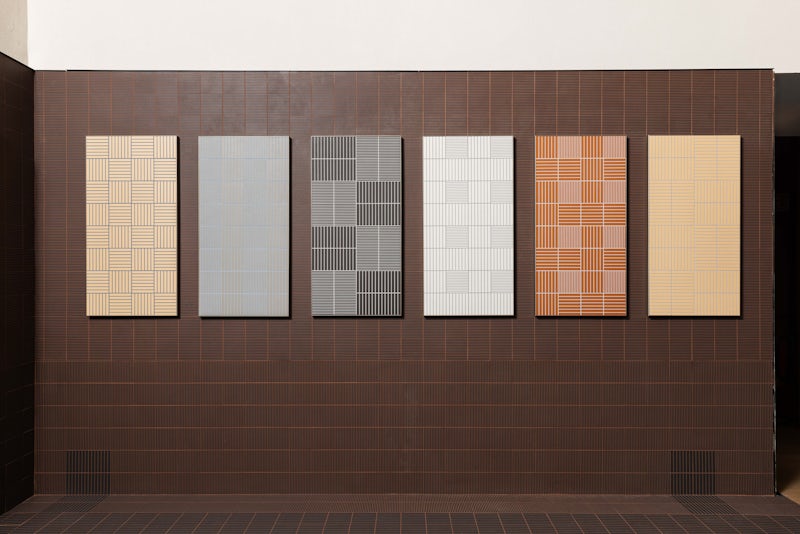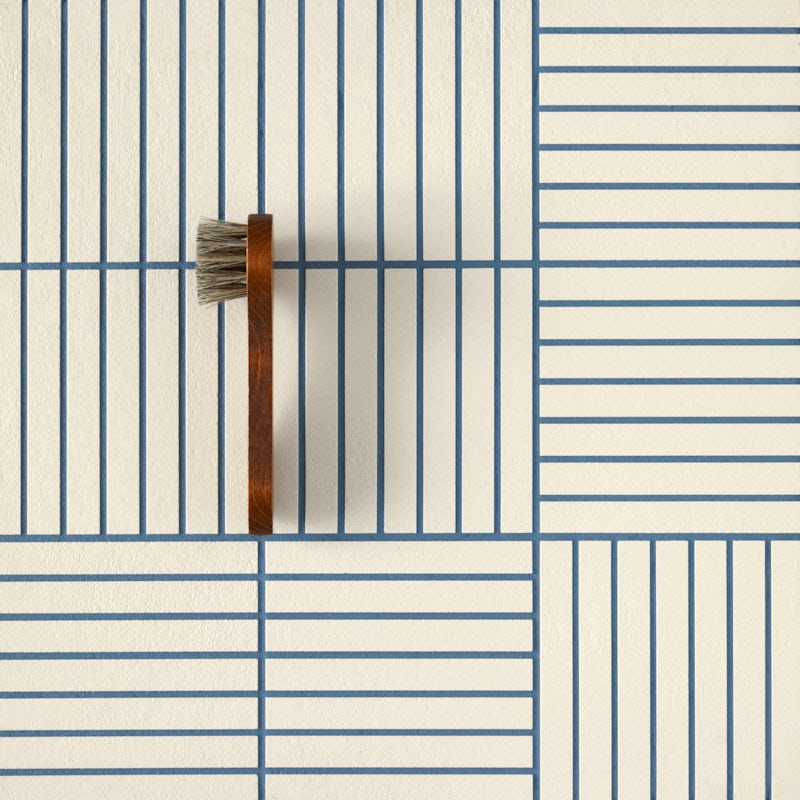 The collection is realised in a single size of 12,3x12,3 cm, declined in two variants: Thin, with segments of 6 mm, and Bold, with segments of 15 mm, conceived to be modular with a joint of 3 mm. Each element is available in five colours: White, Anthracite, Grey, Red and Rose. The final product is suitable for floor and wall institution in both residential and commercial spaces, indoor and outdoor. We advise the use of a coloured epoxy grout, to guarantee great chromatic stability over time and resistance to wear. Depending on the colour of the used grout, in tone or in contrast, the end result changes significantly.