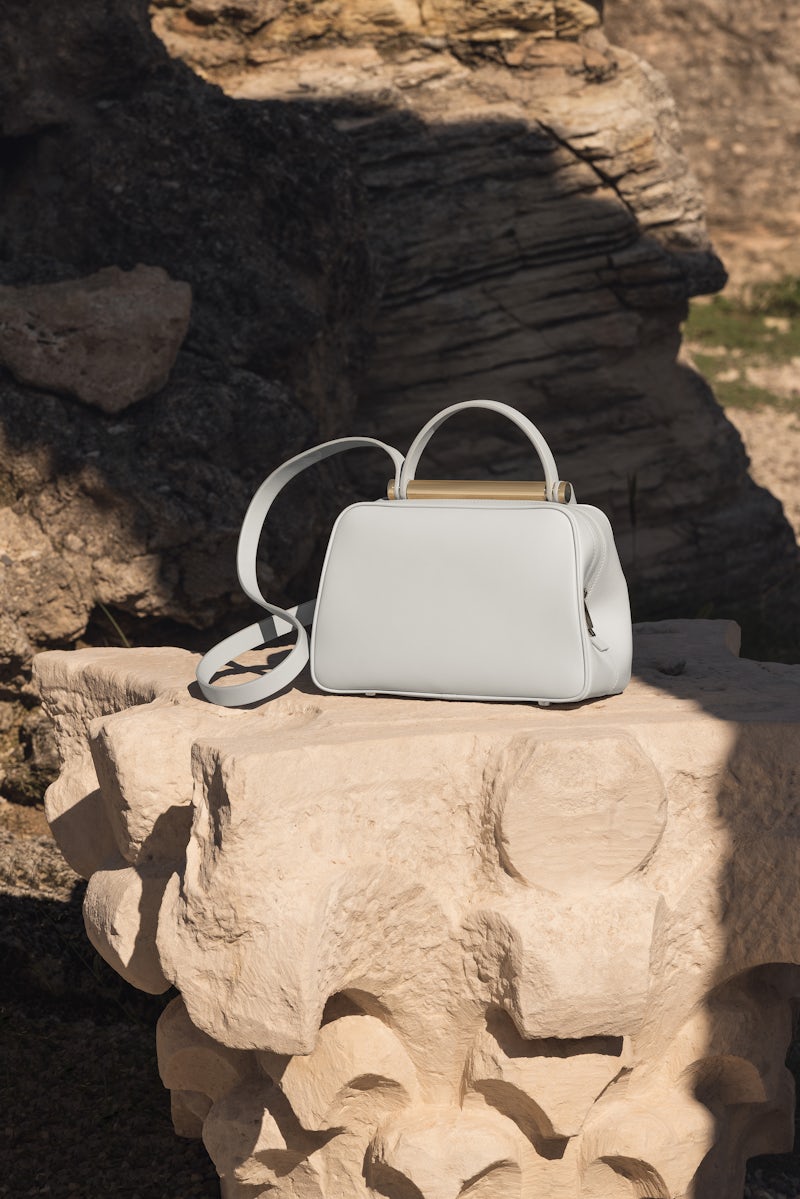 FLUTE FOR VALEXTRA, 2019
Flute is Michael Anastassiades' first collaboration with Valextra. A re-interpretation of the brand's S-Series bag, the project started as an exercise to reduce it to its most essential element before introducing a brass rod – the 'flute' – as the focal point. In turn, the rod becomes part of a semi-rigid leather handle, which sits alongside a shoulder strap. The long strap is equipped with hidden magnets to help it fold in a defined configuration every time the bag is casually left on a surface. The collection features two sizes, plus a completely new design for a weekend travel bag.
As part of the launch at Valextra's Milan flagship showroom, Anastassiades created a specially designed chandelier in the form of a vertical classical column.