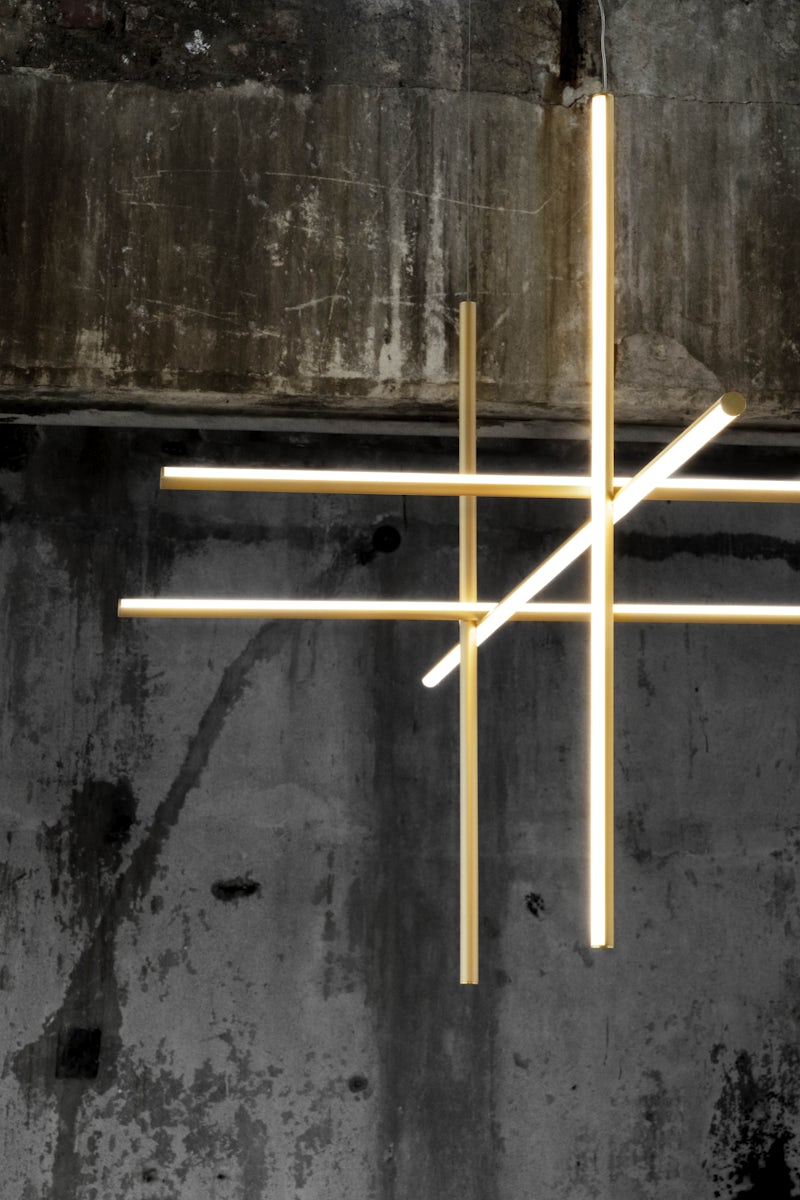 COORDINATES FOR FLOS, 2019
'I was 12 when I joined life drawing evening classes at a Cypriot artist's atelier. It was my first time learning how to draw the proper way, using an easel and holding the charcoal stick away from the paper. I remember being taught to cross-hatch lines when representing cast shadows; a technique that helped me build contrast, layer after layer, leaving the edges undefined through a faded effect. And then, many years later in engineering college, I learnt how to represent a cut section through a similar but more disciplined technique. I am fascinated by how the same gesture could be translated into a three-dimensional object and how it would inhabit a defined volume in a space. What would it be like if, this time, I tried to represent light rather than shadows? How would the edges blur through the crossing lines?'
Coordinates was launched at Euroluce in 2019.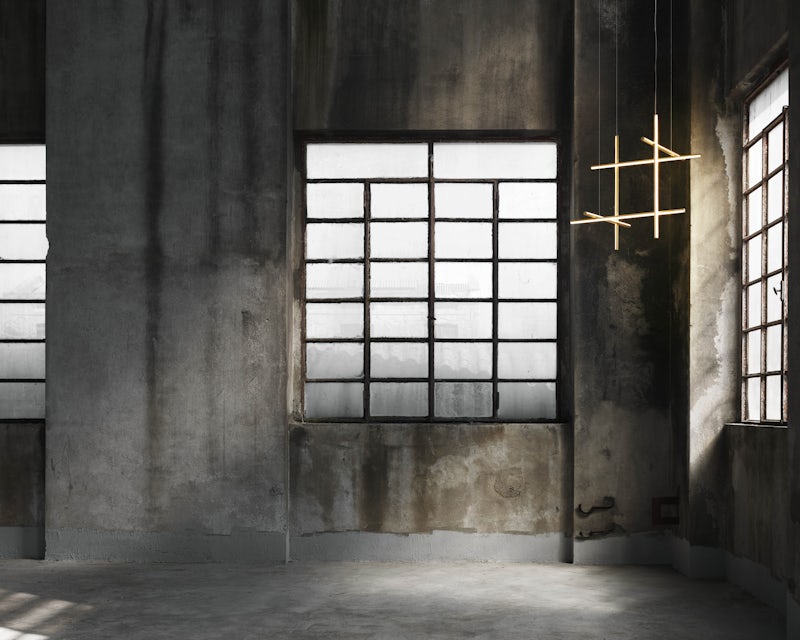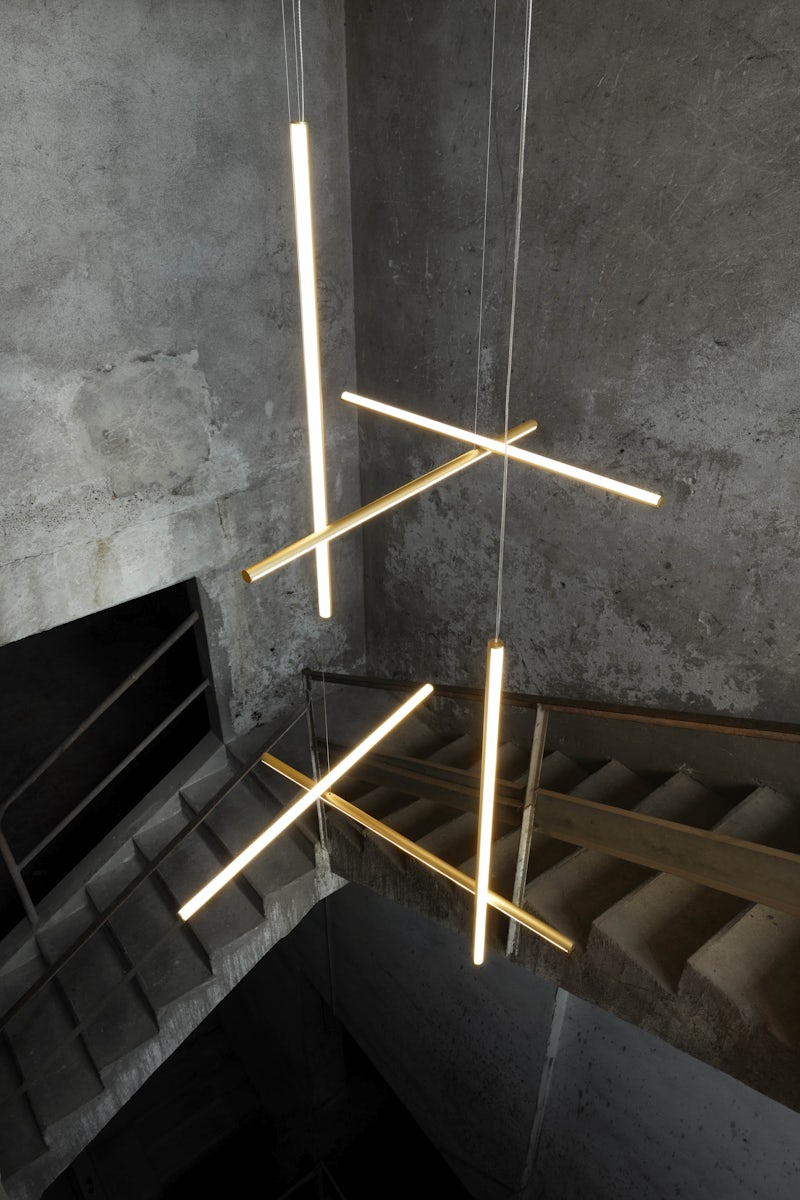 Coordinates is a lighting system consisting of horizontal and vertical strip lights that form illuminated, grid-like structures of varying complexity. The system can be easily adapted for different environments and scales. In addition to the customised solutions, there is also a collection of chandeliers created using pared-down configurations, which can be used in any setting.
This design evolved from a commission for the feature lighting of the main dining area of the historic Four Seasons restaurant in New York. The restaurant relocated and opened in 2018 with the interiors designed by São Paulo-based architect Isay Weinfeld.