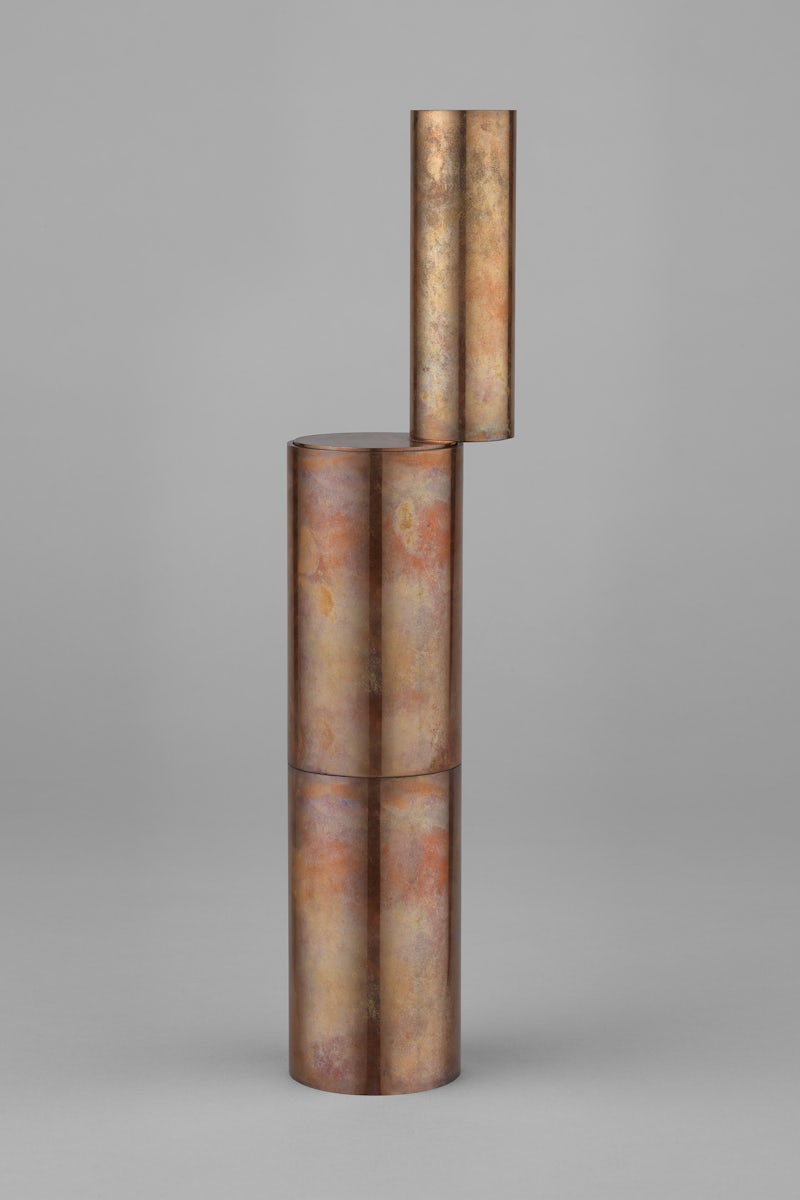 COFFEE MILL FOR SIGMAR LONDON BY CARL AUBÖCK, 2017
The project was designed in collaboration with Carl Auböck, the fourth-generation head of the eponymous Viennese workshop, for Sigmar London.
Each coffee mill is handmade in Auböck's workshop, and is an exercise in both engineering and craft. Carved from solid pieces of brass and copper, the massive cylindrical shape niftily hides the elaborate mechanism inside – according to Auböck, this is the first mill made with gears. The sculptural object is made up of three rotating cylinders: the top one acts as a handle, rotating around itself, and contains miniature gearing, which activates the grinder in the middle cylinder.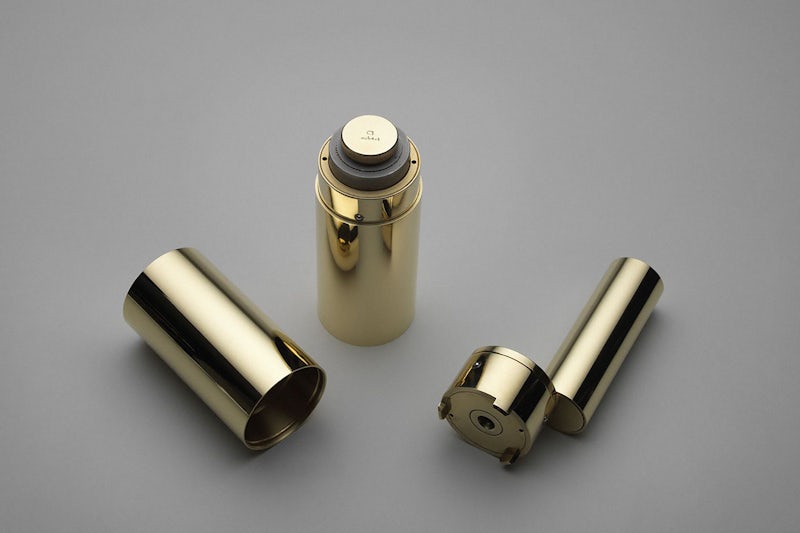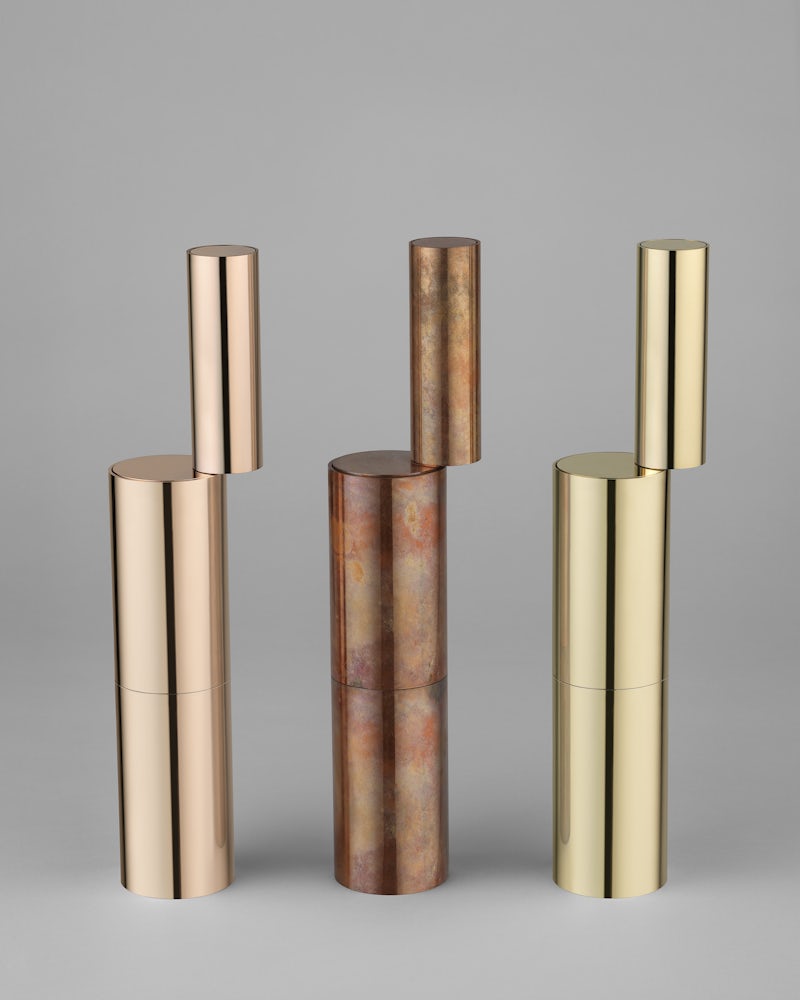 The mill gives the daily task of grinding coffee a ritualistic quality – an action that grounds us in our ever-more-hectic lives. Aubock's son-in-law Michael Kunze, a coffee specialist, was involved in the process to ensure the mill performs its function to an appropriate technical level.
Coffee Mill is Anastassiades' second collaboration with Auböck, following their pair of salt and pepper mills in 2014.