UPBEAT AT FRIEDMAN BENDA, NEW YORK 2021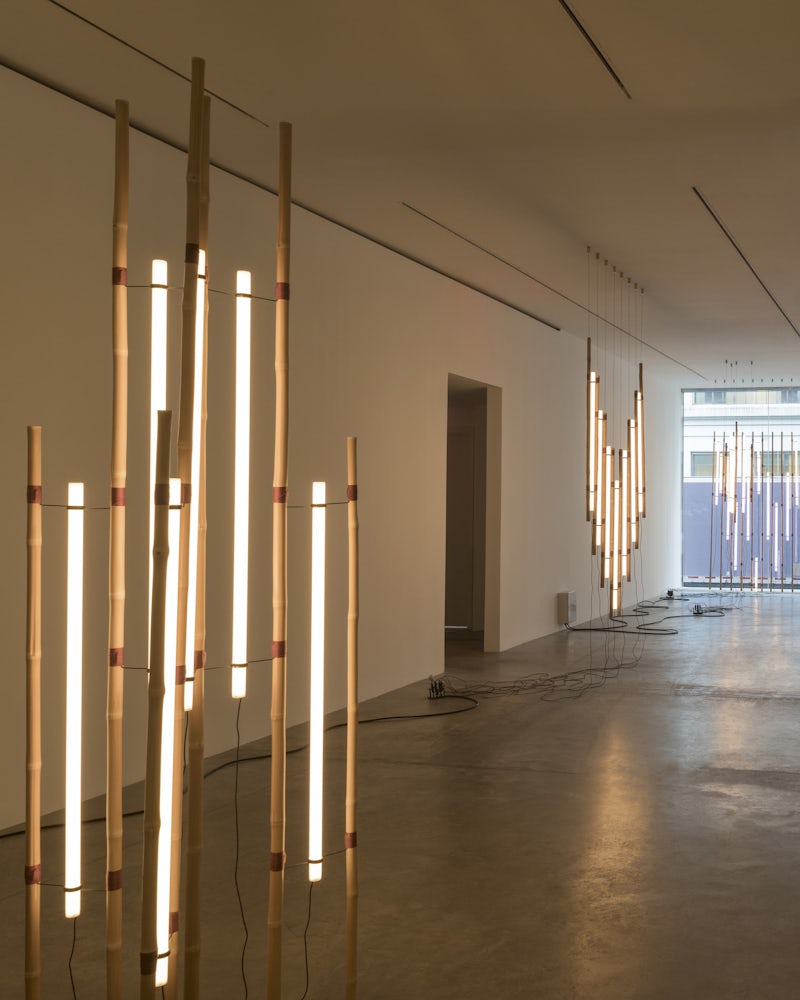 "The project has been an exercise of negotiation with the variability of nature. To understand the material and establish certain constants on which I could build a rhythm. To embrace its peculiarities and accept its unpredictability", says Anastassiades.
Alongside the embrace of a novel material language, studio-focused construction prompted the adoption of hand-made methodologies, directing Anastassiades to techniques rooted in centuries-old Japanese craft traditions. A further determined shift in approach sees the matter-of-fact constituents of each piece exposed – revealing their workings rather than disavowing their existence as components.
Arranged into striking linear configurations that take inspiration from the Manhattan skyline and knowingly refer to Dan Flavin's groundbreaking Tatlin  series, the pieces in Upbeat adroitly interweave geographies and temporalities, as well as Eastern and Western art historical canons. Via the aggregate of their tangible and ideological parts, Anastassiades' pieces at once compress and expand temporal and physical space, distilling these pluralistic dimensions into a poised singular moment.
Concurrently with this exhibition, the ICA Milan was presenting Anastassiades' work in the exhibition, Cheerfully Optimistic About the Future.