TIME AND AGAIN AT MAK GEYMÜLLERSCHLÖSSEL, VIENNA MAY 2012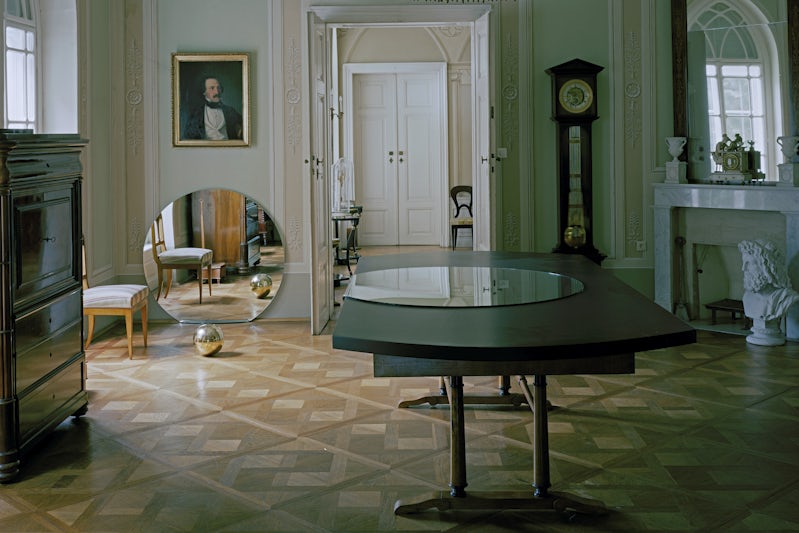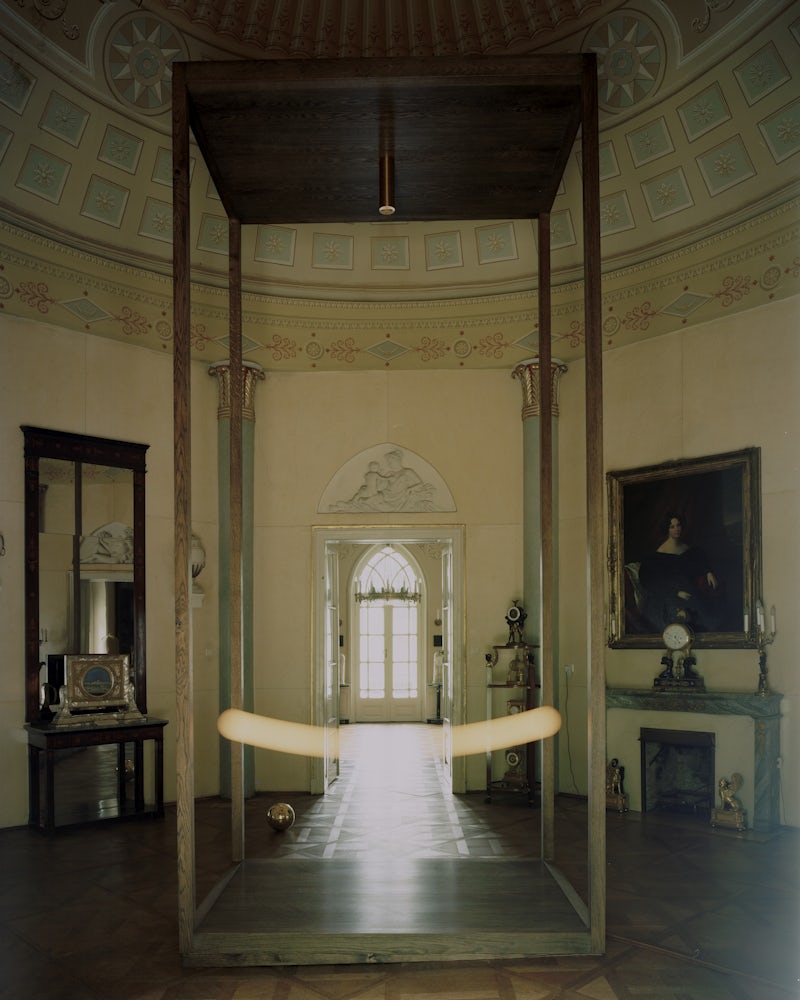 Set at Geymüllerschlössel, a Biedermeier period house located on the outskirts of Vienna, the exhibition was inspired by a collection of timepieces belonging to the last owner of the house. It travelled through a continuum of events, from the past through to the present and beyond into the future. The eclectic collection of furniture and objects was mixed with contemporary pieces, some of which were created especially for the exhibition.
Anastassiades made subtle interventions in the interior of Geymüllerschlössel to highlight a dark psychological space that might have existed in a different time – or that may even come into being.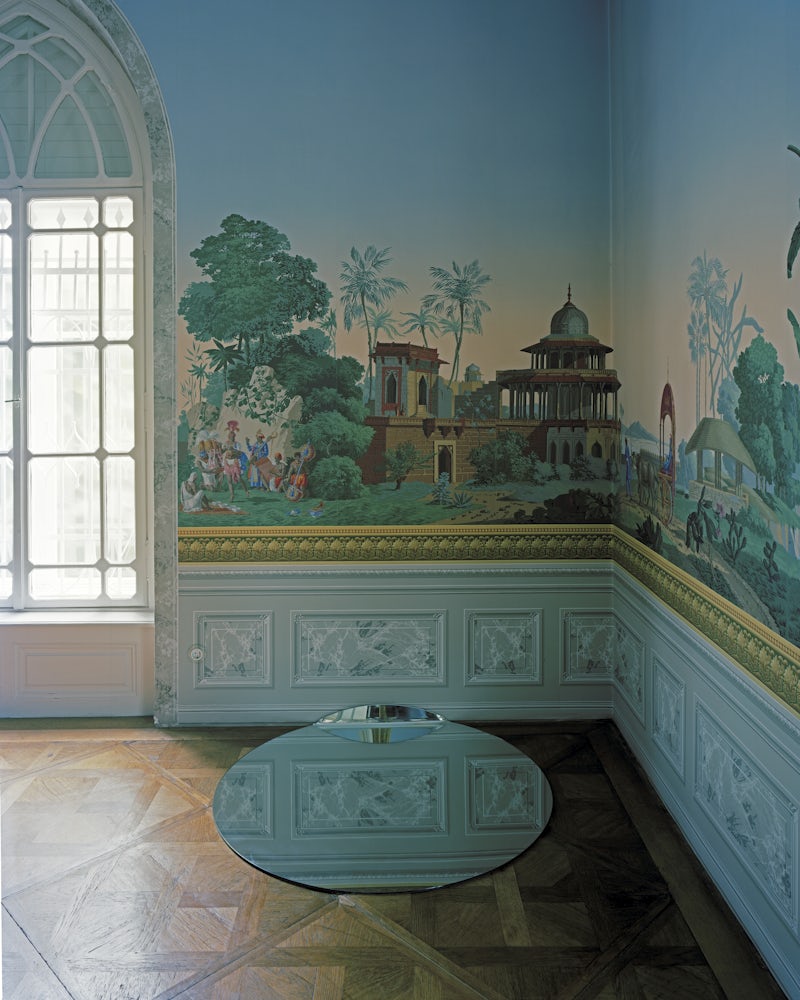 BLUE ROOM
A series of round mirrors are left occupying odd positions on the floor, on the wall or on furniture, as though they would eventually mould to these surfaces, creating a psychological setting that could have existed in a different time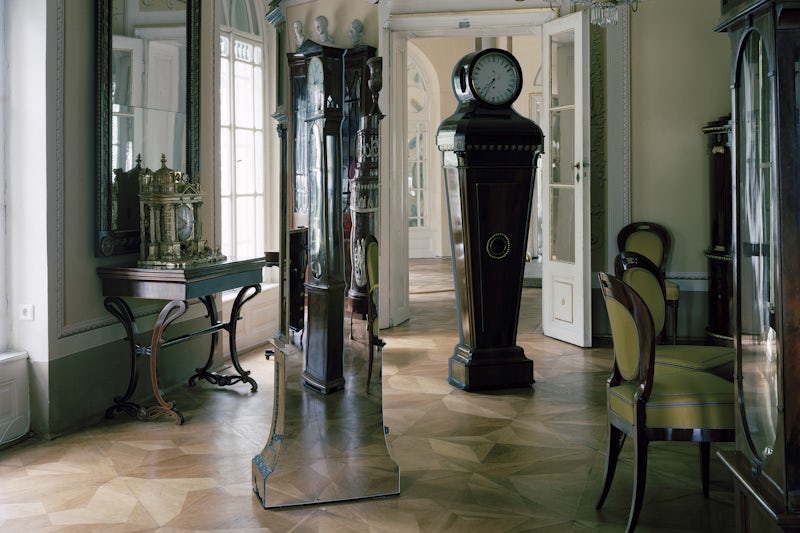 CLOCKS ROOM
Here, longcase clocks are randomly positioned in the centre of the room, as if they had strangely moved away from the walls they usually occupy. Some of their now-exposed backs are lined with mirrors reflecting light and movement. Composed sounds create a sense of disquietude over the passage of time.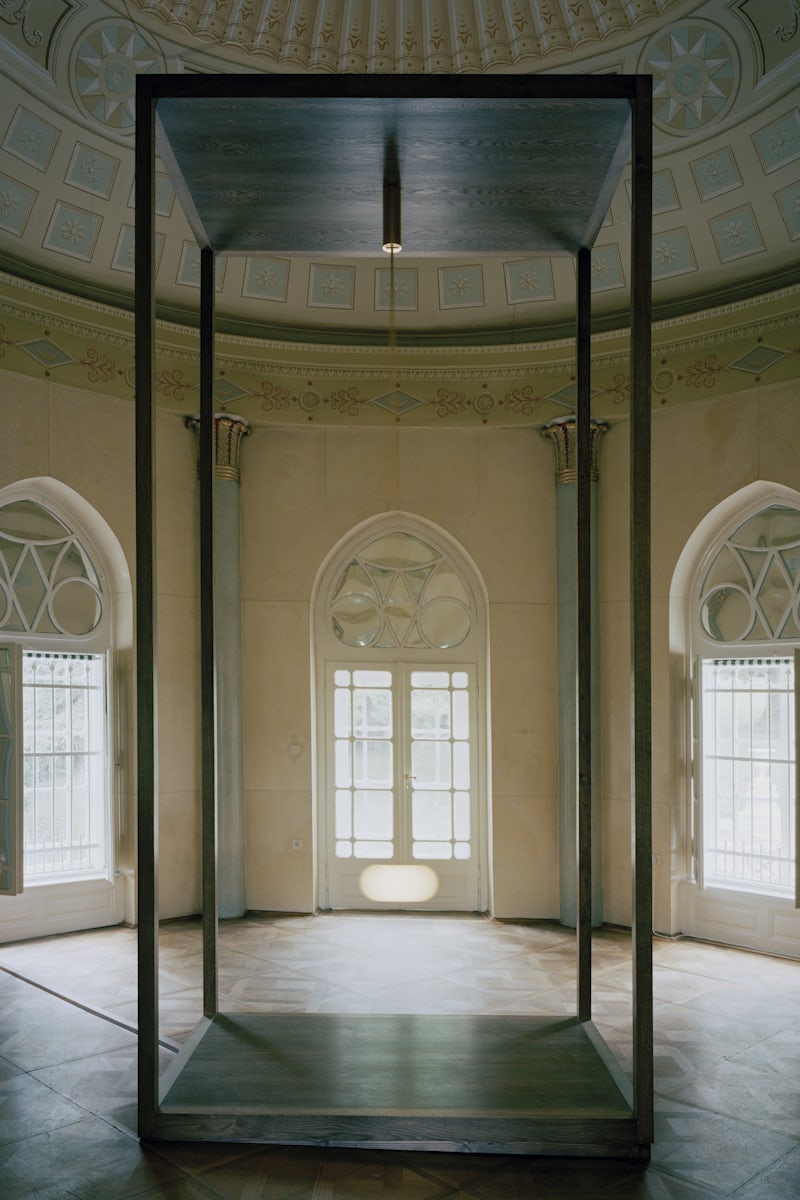 PENDULUM ROOM
A pendulum swings inside a wooden-framed cabinet. Like a silent inverted metronome, its hanging arm holds a glass light ball, which swings in a perpetual rhythm. Its mesmeric trajectory evokes a distant age when music sought to recreate the harmony of the spheres. Alternatively, its rhythm is a vehicle into the more recent world of psychoanalysis; a tool to communicate with the subconscious.