ONE WELL KNOWN SEQUENCE AT 50 ROCHESTER PLACE, LONDON OCTOBER 2015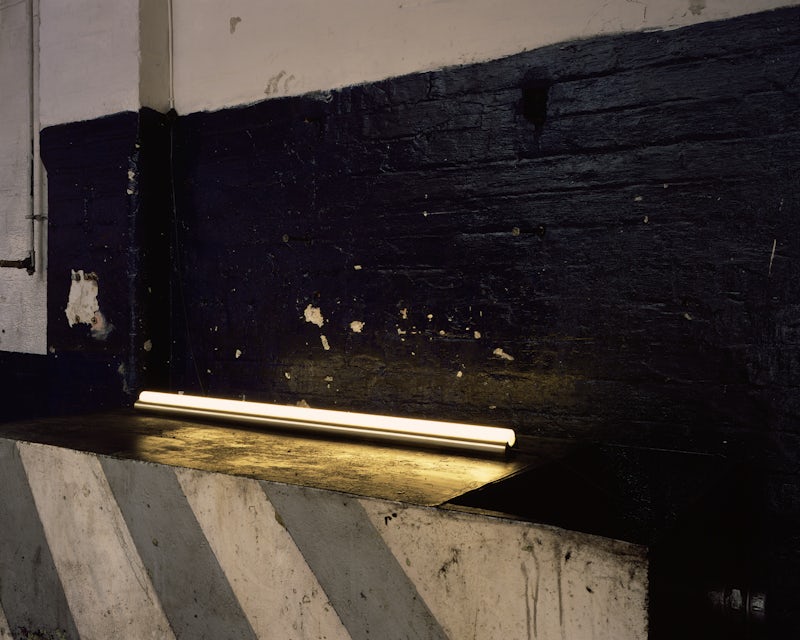 This collection of lights for Nilufar Gallery had its debut in a decommissioned Camden garage, which the designer later converted into his studio. First built as a workshop in 1900, it was then used as a space for mending cars for forty years. The space was left virtually untouched for the show.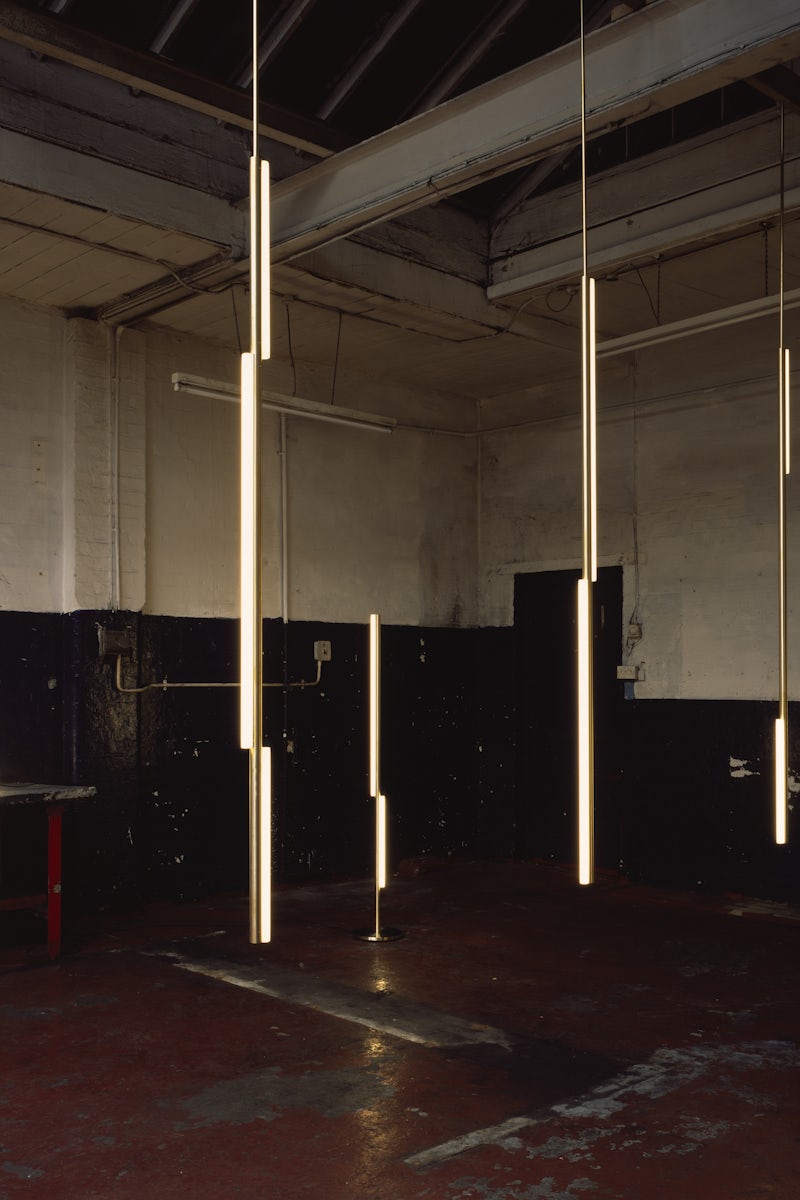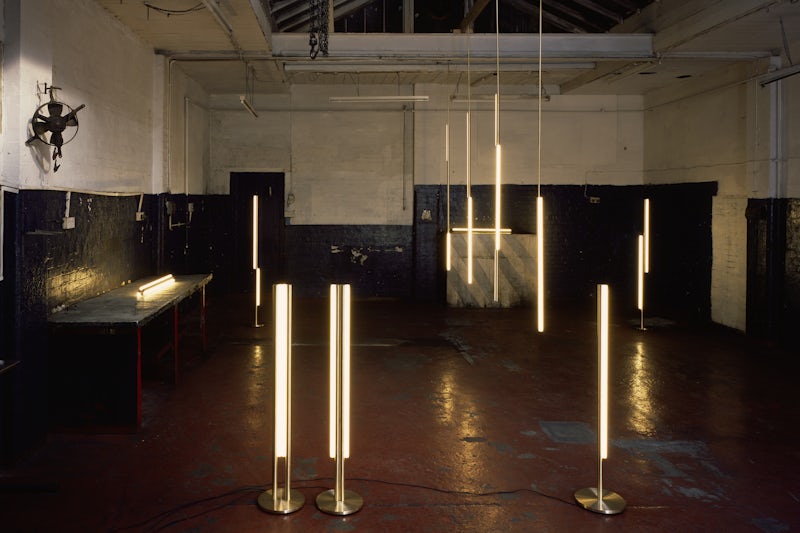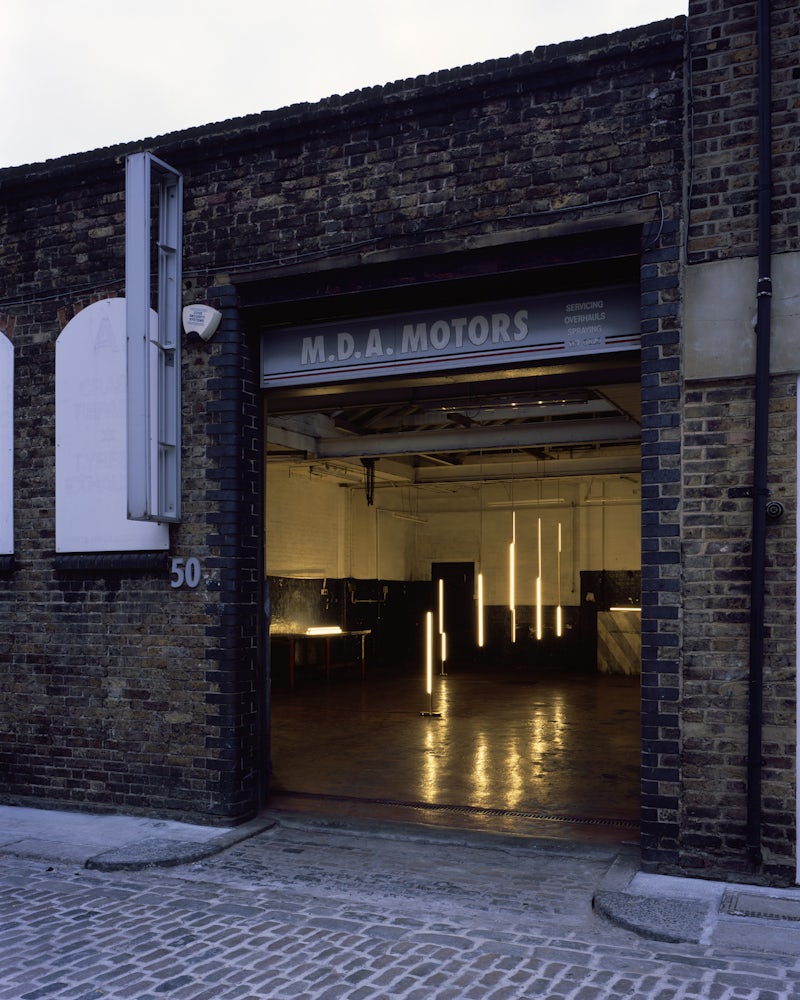 The lights posit various combinations of standard linear incandescent bulbs, either 1m or 0.5m long, with tubular brass fittings of the same diameter. They appear as parallel repetitions of rods, either metal or illuminated. The design process was systematic, with Anastassiades exploring all possible iterations determined by a mathematical sequence. The final cut, however, was made on purely aesthetic grounds. The 11 arrangements that went on to become the final series were chosen for their apparent effortlessness. Belying the complexity of their construction and the skills of the UK-based machinist who manufactured them, they look as though they came together by chance. Viewed asance, they could almost have been left behind by the building's previous occupants.