DOINGS ON TIME AND LIGHT AT RODEO GALLERY, ISTANBUL SEPTEMBER 2014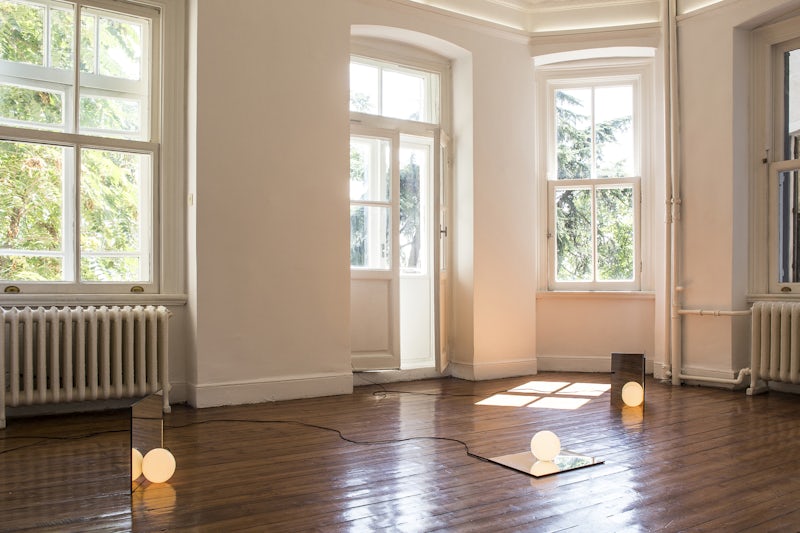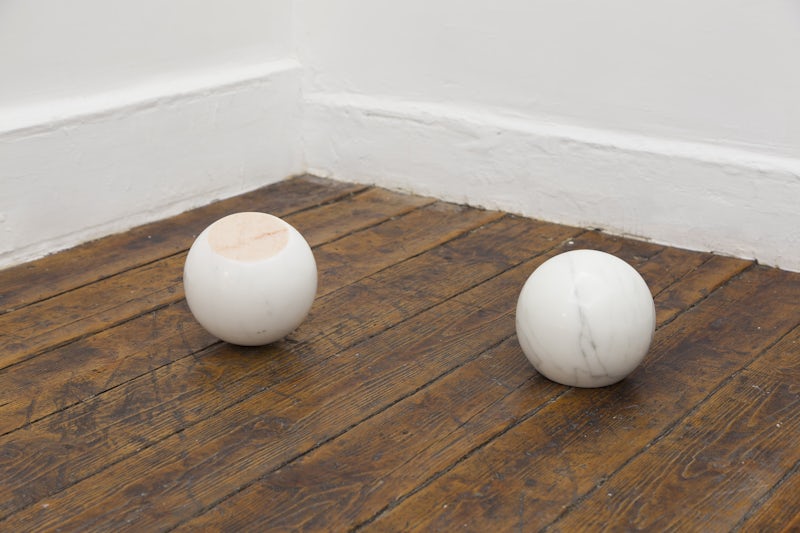 Michael Anastassiades' General Illuminations was presented as part of Rodeo Gallery's exhibition 'Doings on Time and Light'. The collection – which comprises five shelves, seven lights and one set of Jet Bumpers – is inspired by the classic pinball game.
The designs combine archetypical spheres with mirrored surfaces that reflect the light and create a sense of endless depth. The impossibility for one to see one's reflection in the mirror is a play on the myth of Narcissus, who fell in love with his own image, while the crystal sphere references those used by clairvoyants to read into the future. Magic games evoke meanings that appear and get lost in the sphere, which knows the past and the future of the seeker of knowledge; a game immersed in time.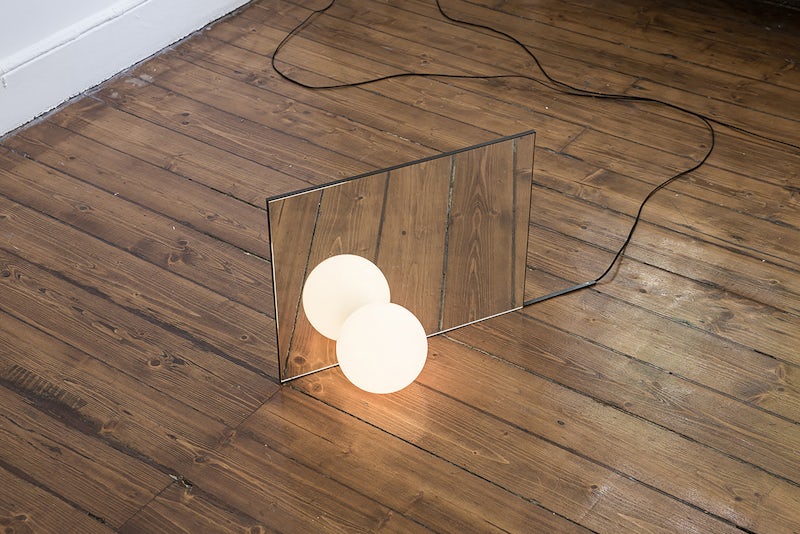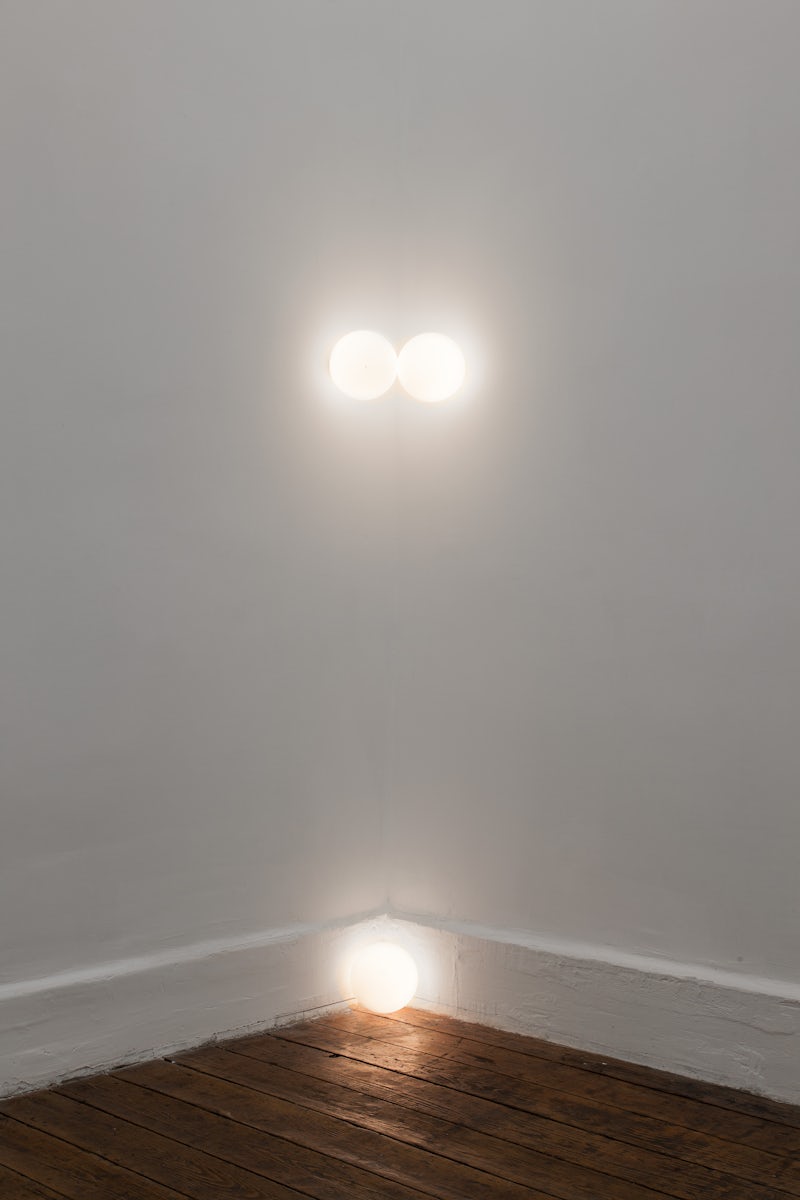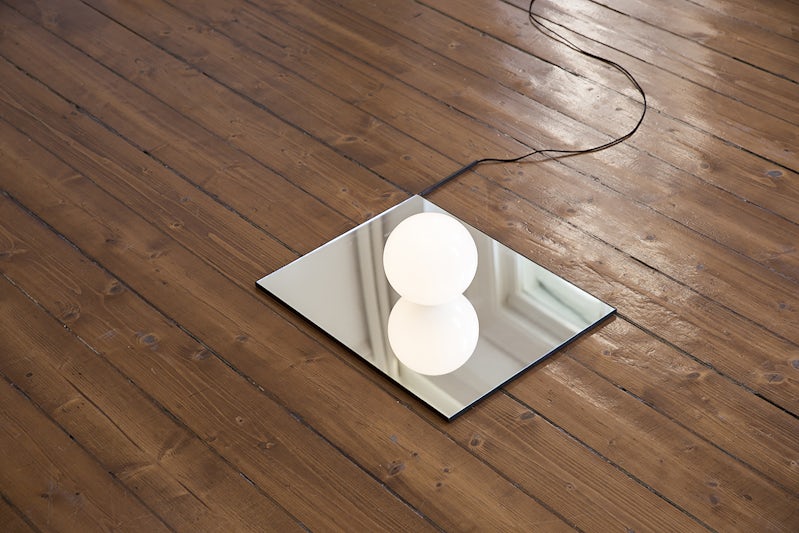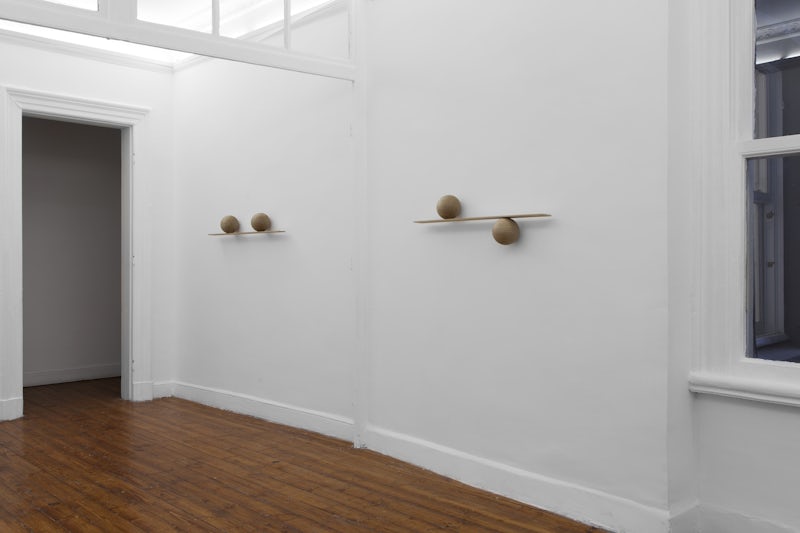 The shelf Combo, named after a strategy of successful shots in a rapid succession, is one of four shelves made from oak. It's accompanied by Tilt, Flipper, and S.D.T.M. (Straight Down The Middle). The materials were chosen for their honest qualities and have been kept untreated, in line with Anastassiades' philosophy of exposing the essence and creating purity of design. The lighting collection, all made out of mirror and mouth-blown opaline spheres, allude to games on introspection and the self. The Jet Bumpers are handmade out of arabescato altissimo and portogallo pink marble.
The design seeks to dematerialise its elements: the mirror that one can't see inside, the static ball, the wooden elements on the walls; they all join the mythology that Anastassiades has been building meticulously throughout his collections over time. Through these romantic yet playful references, the concept of the pinball comes to life again through the balls and lights, leaving one to imagine the familiar sounds echoing throughout the gallery.