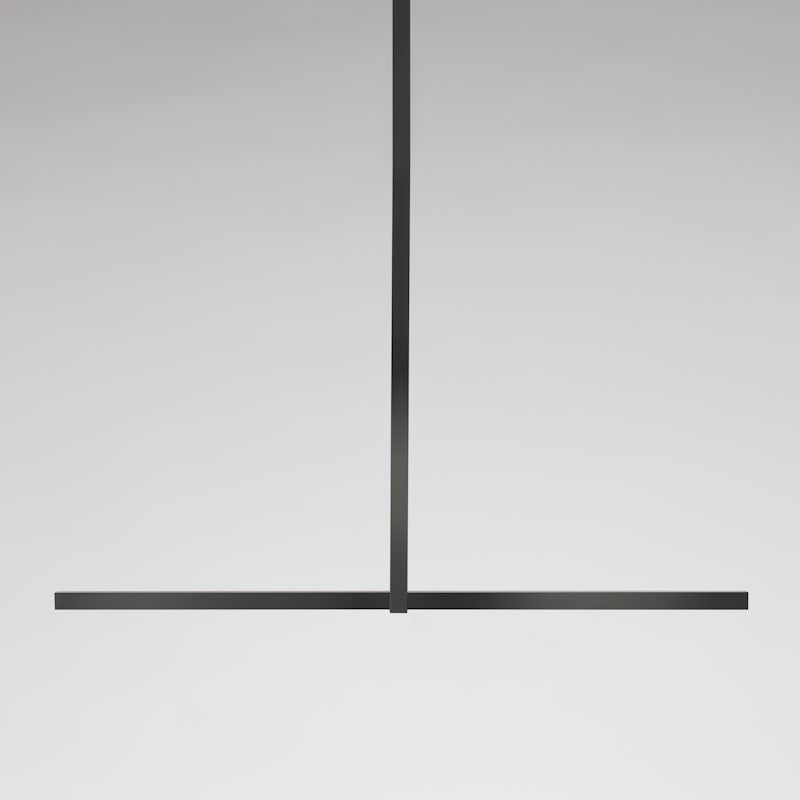 Vertigo
$5,490
excluding duties & taxes
Vertigo is a pendant light formed of two elements: a simple horizontal beam with a linear array of LED light acts as an up and downlighter, with a vertical strap that holds the fixture in balance. It is this simple attachment, suggesting the hoisting of a structural beam, that evokes the iconic images of the steel construction of skyscrapers in 1930s New York City captured by photographer Charles C. Ebbets.
There is no separate ceiling rose – the driver is fully integrated into the structure of the pendant and the two pendant rods carry the electrical current, removing any need for wires that might visually obstruct the design. The light intelligently operates through a touch-sensitive dimmer in the middle of the horizontal beam.
Vertigo is produced in aluminium, powder coated in either black or white. It is available in two length options – 1.5m and 2m – and there are multiple drop lengths to choose from, covering all possible requirements.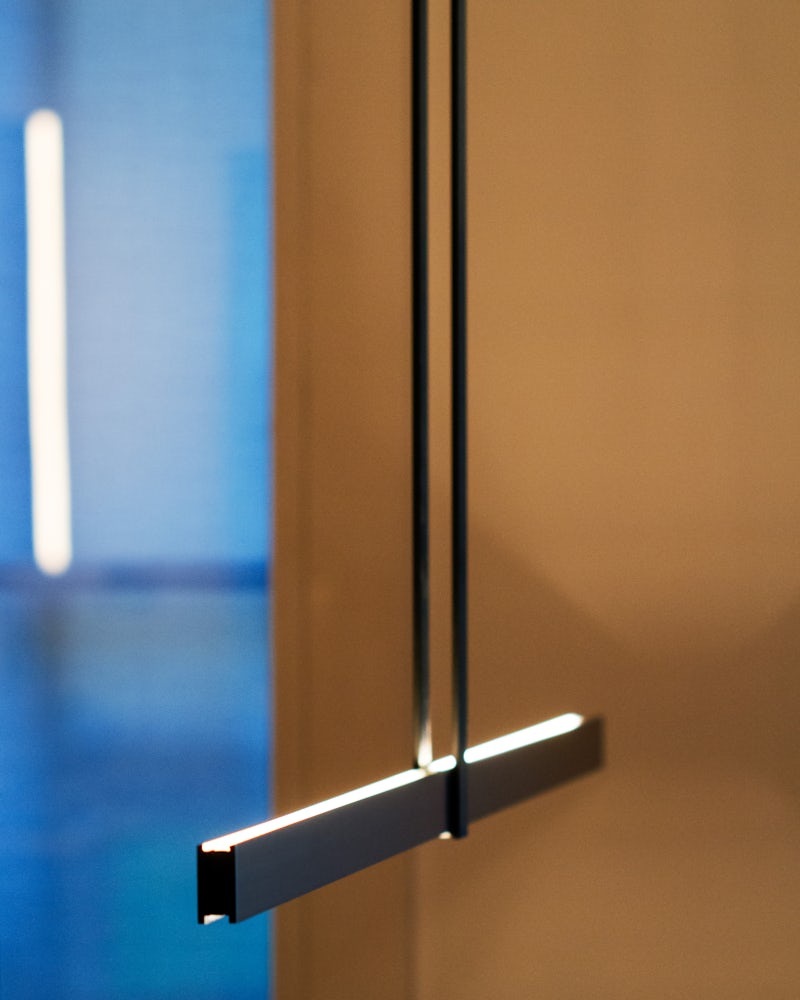 First produced 2019
Black or White Powder Coated Aluminium
Touch Dimmer on Board
Integrated LED, 31W for 1.5m lamp
Integrated LED, 41W for 2m lamp
Lead time: 4 to 6 weeks