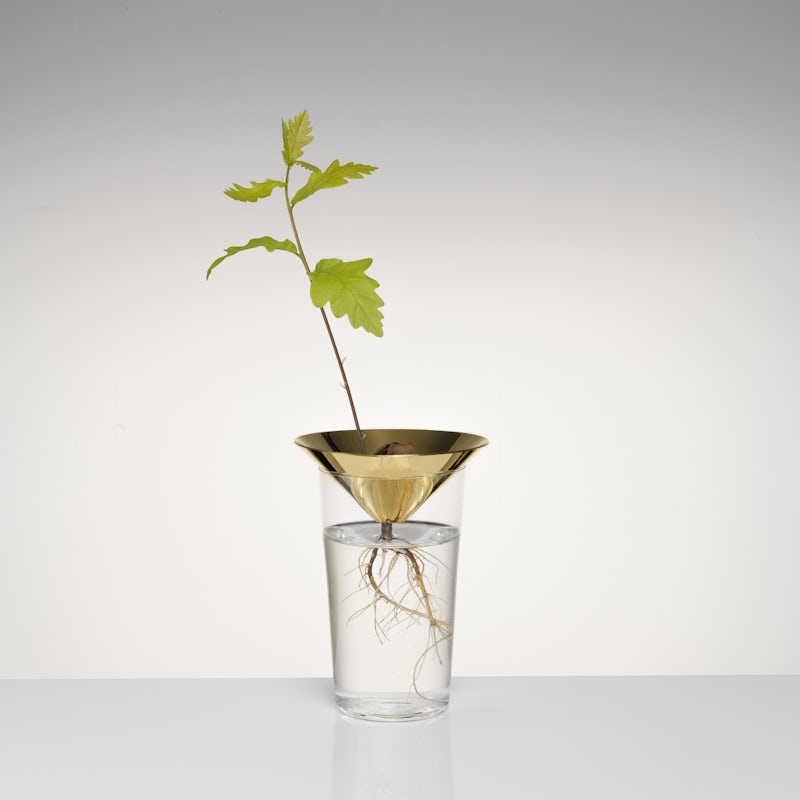 'A few years ago I saw an acorn vase by Estrid Ericson, produced by Svenskt Tenn. I loved the simple poetry of an object of that nature, growing a single acorn. It was the hope for early spring, especially coming from a country with such heavy and dark winters.
I became obsessed with the simple idea of suspending a seed on the surface of the water, submerged. Just the right level for it to germinate, with the possibility of it supporting itself in the absence of soil, allowing it to stand upright; exposed, all in clear view.'
The series consists of seven different models to be positioned over a drinking glass of your choice, each designed to suit a specific seed or stone.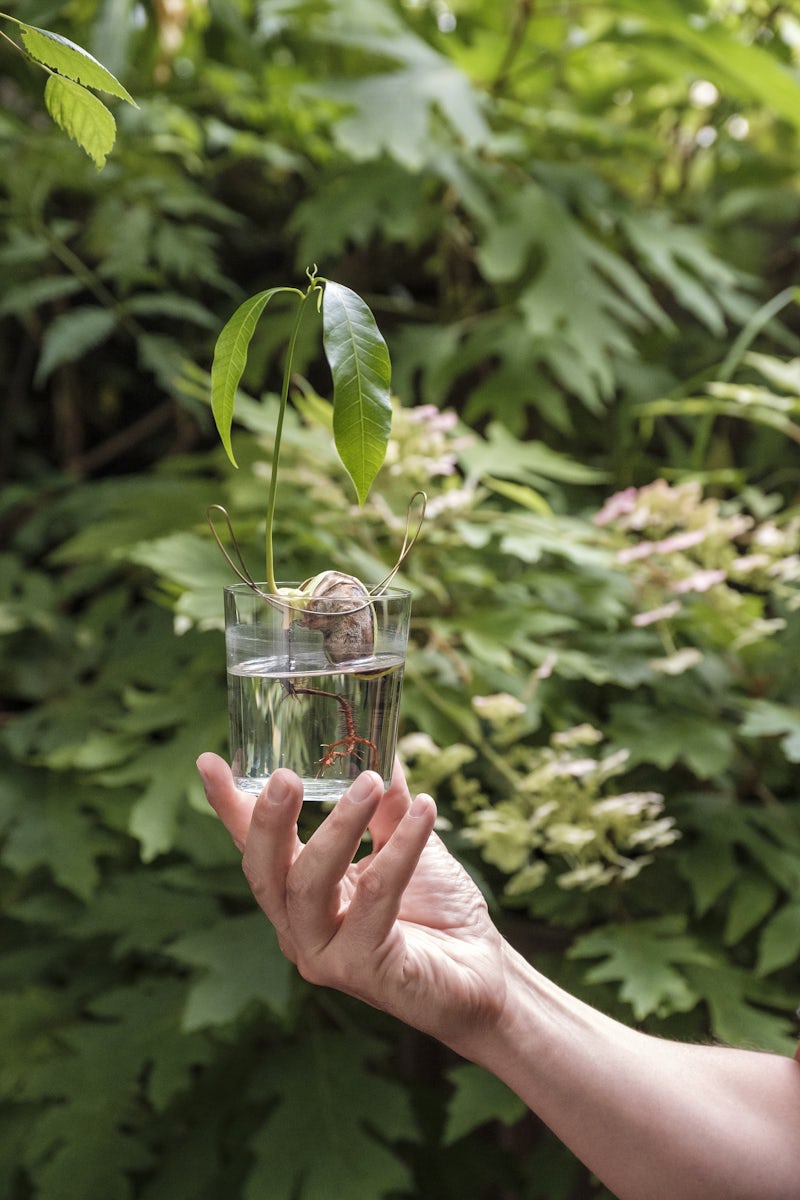 First produced 2015
Polished Brass
Lead time: 3 to 4 weeks