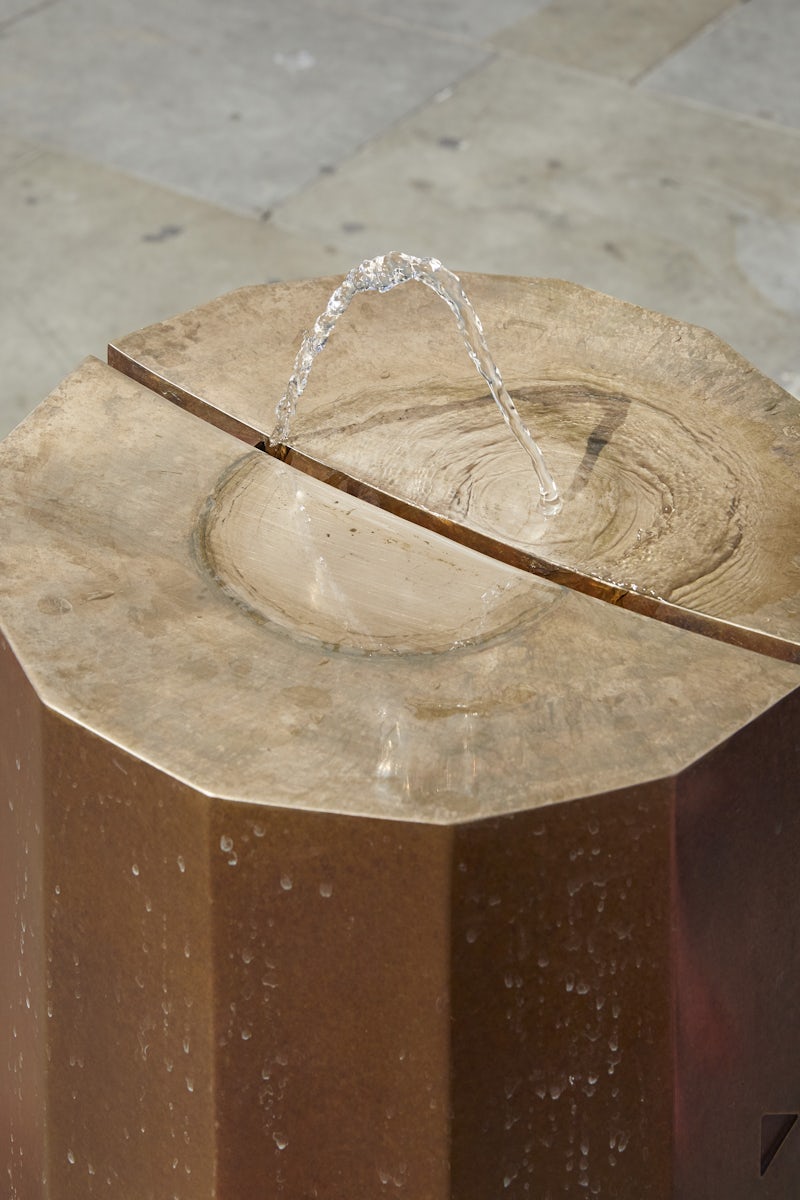 THE FLEET FOR THE LONDON FOUNTAIN COMPANY, 2018
The Fleet is a fountain for both refilling bottles and drinking, commissioned by The London Fountain Company as a 'robust and appropriate addition to the streetscape'. 
The fountain's pared-down design references the tradition of timeless British street furniture, such as the letterbox and phone box, to allow the piece to blend into its surroundings and be discreet in the streetscape.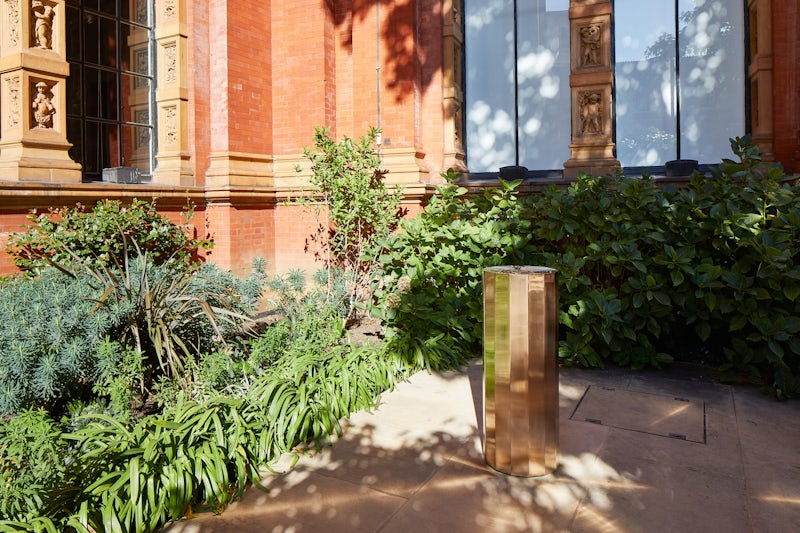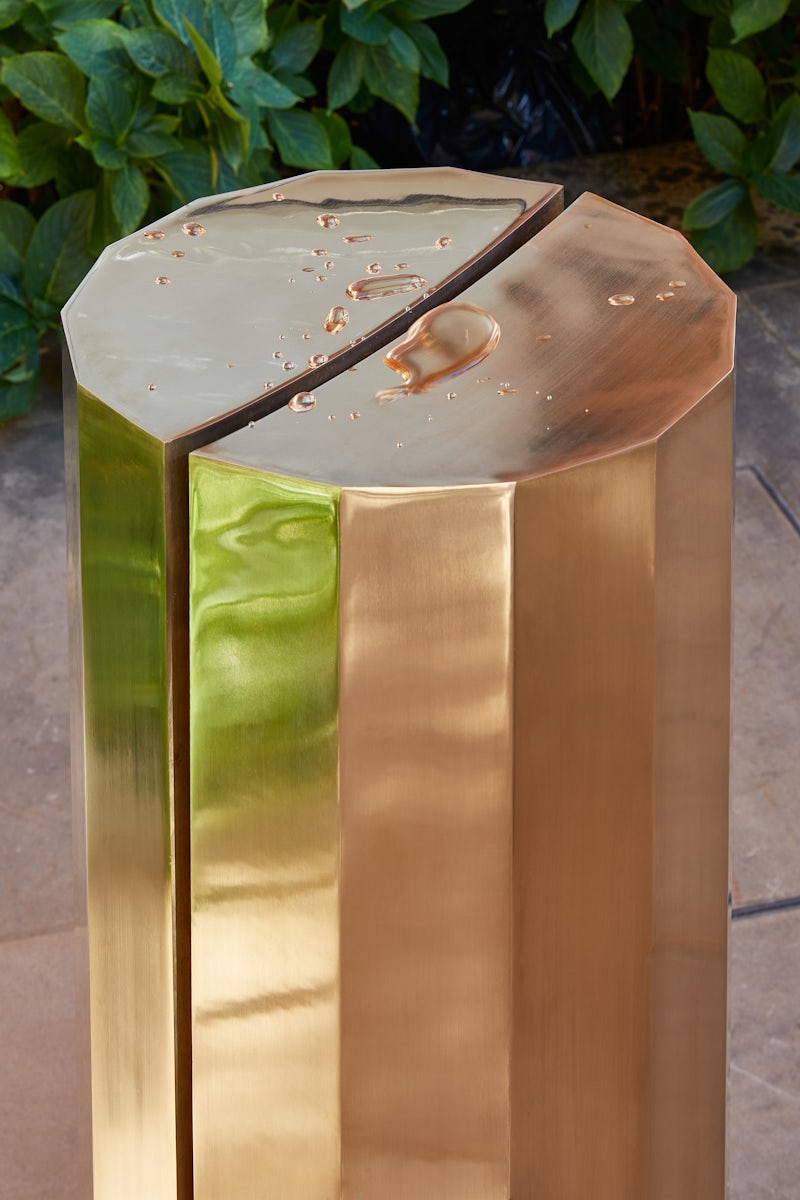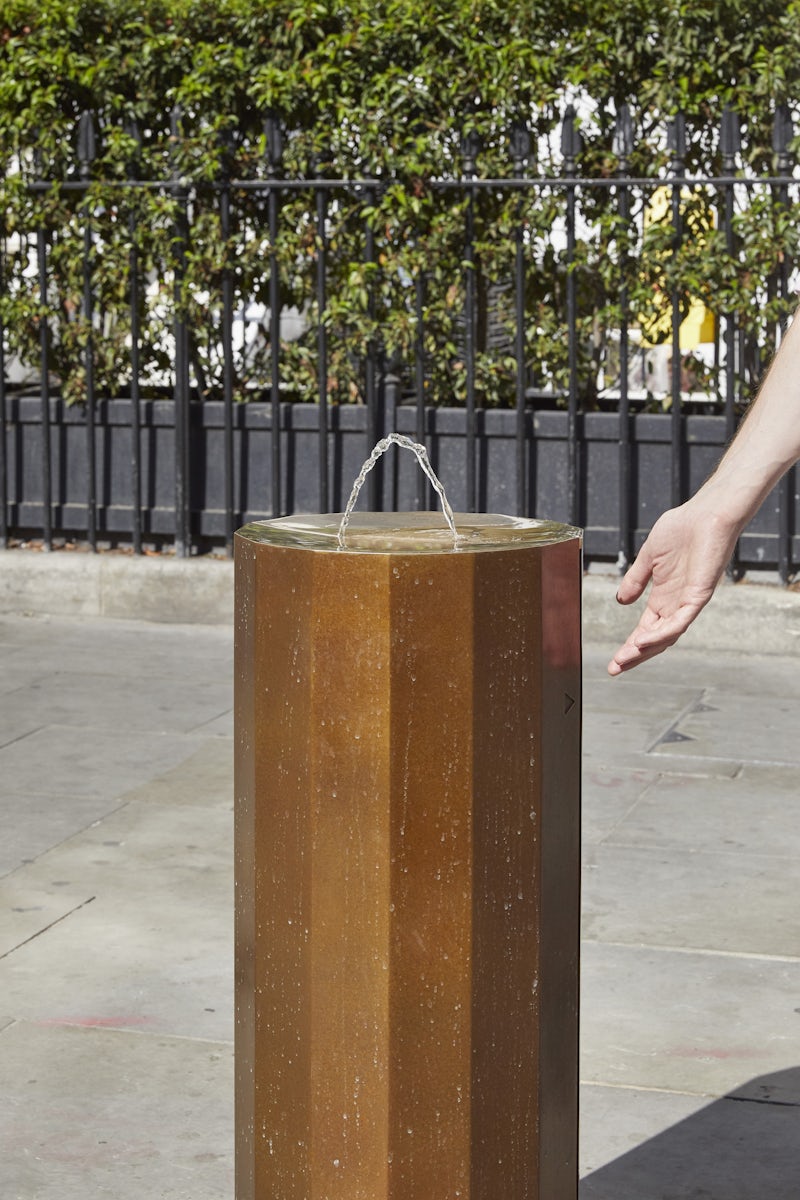 The fountain, which is suitable for both indoors and outdoors, is operated by a sensor which, discreetly inserted into the form, ensures functionality and durability in public spaces. The sensor also takes hygiene into consideration, allowing the drinker to activate the water jet without having to actually touch the fountain. The prototype was developed for manufacture in collaboration with drinking fountain specialists, and is installed in the Victoria and Albert Museum's John Madejski Garden in London.