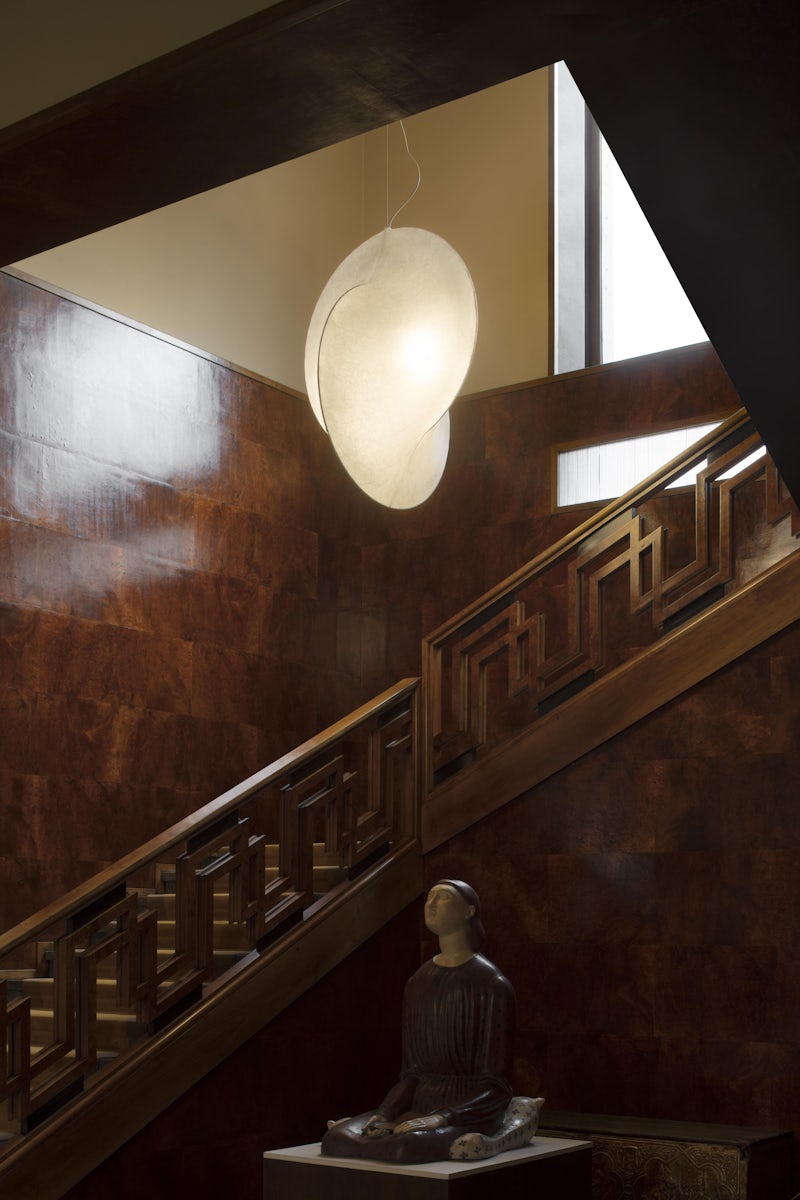 OVERLAP FOR FLOS, 2017
Overlap is a suspension lamp that consists of two interlocking rings that intersect at right angles. Yet what remains hidden and undefined is the space where they interlock, leaving the viewer's imagination to complete the geometry.
The design, which is available in two sizes, is created using cocoon – a special wrapping technique involving liquid resin sprayed onto a steel structure to form the desired shape. Cocoon has been an integral part of Flos' identity since the brand was conceived in 1960, with the technique being used by the likes of Achille and Pier Giacomo Castiglioni and Tobia Scarpa to create iconic designs.