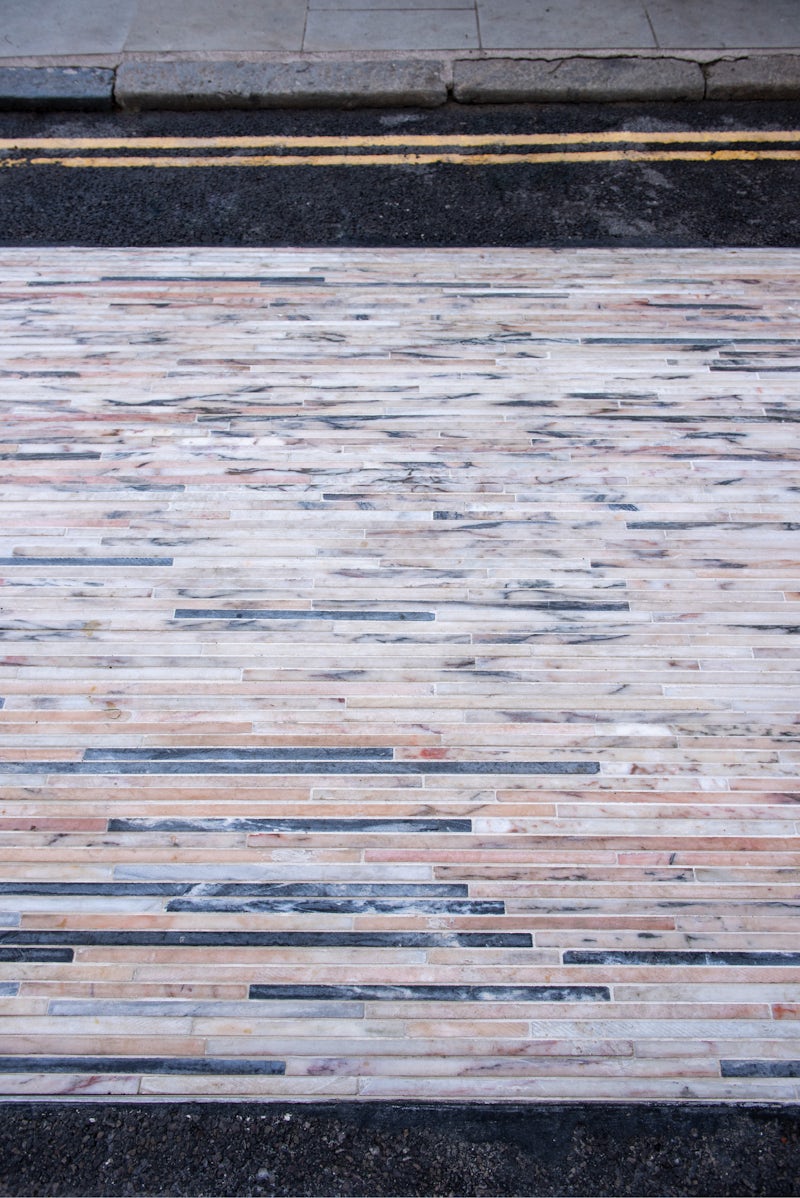 MINT STREET FOR EXPERIMENTADESIGN, 2018
As part of the 2018 London Design Festival, Michael Anastassiades Studio and experimentadesign partnered with Portuguese quarry stone companies Grupo Galrão and Dimpomar to produce a stone paving intervention for a secluded street in London's Southwark.
For the project, Anastassiades was asked to consider how off-cuts and discarded remains of otherwise perfect marble could be used in the context of a road. The challenge was how to use recycled stone – a byproduct of the industry – through minimal cost-effective processing, so as not to create additional waste.
Mint Street is an imagined tiled road rolling out of the street, connecting the park to the remaining neighbourhood. It is, in effect, a 'stone carpet', not unlike the traditional cobbled streets seen throughout Portugal and London. Instead, this project used stones rendered from 'unusable' material through the laborious task of forming each one by hand.