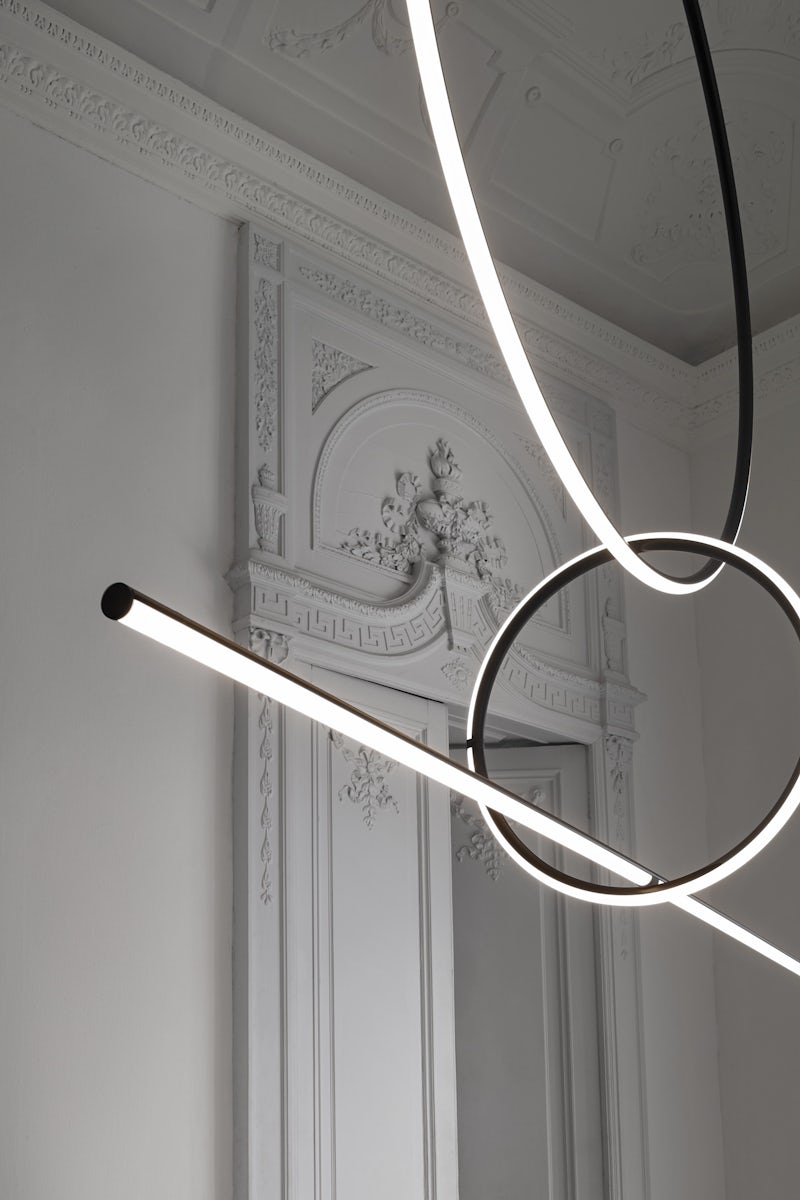 ARRANGEMENTS FOR FLOS, 2017
Arrangements is a modular system of geometric LED elements that can be combined in different ways, creating multiple compositions that result in completely individual chandeliers. Each unit simply attaches onto the previous one as if resting, balancing perfectly as part of a glowing chain. There are five shapes in the collection, which can vary in size: Line, Broken Line, Circle, Drop and Square. 
'I have always been fascinated with the parallel that exists between lighting and jewellery. It starts with the simple fact that each piece relates to the human scale: one is designed to be worn on the body, while the other is made to decorate the space someone occupies. I'm challenged by how the delicate nature of something small can be translated spatially, yet still manage to remain precious in how the materials are presented. It is no coincidence that the word "pendant" has a double meaning: existing both as a piece of jewelry that hangs from a chain worn around the neck, and a light designed to hang from the ceiling.'
Arrangements was launched at the exhibition 'Jewels after Jewels after Jewels'.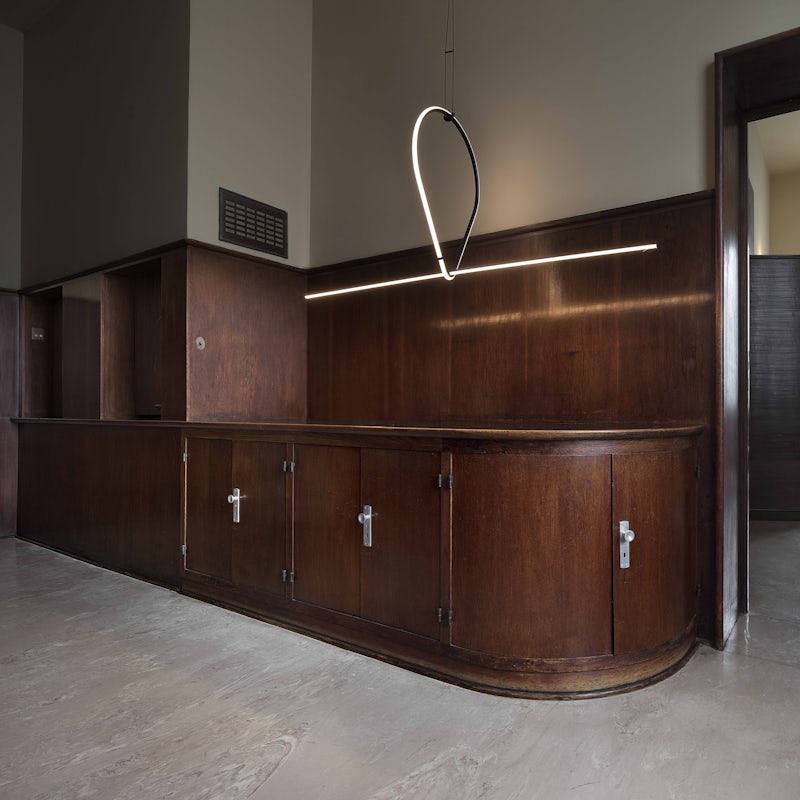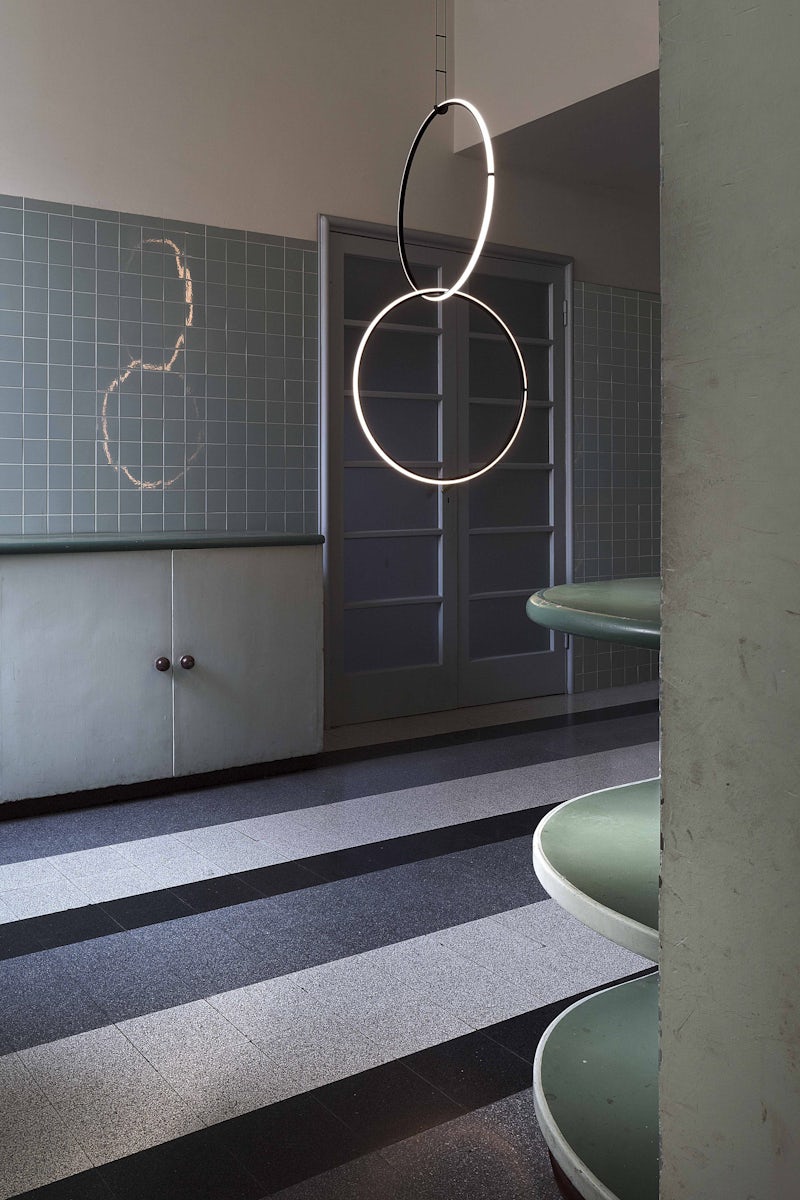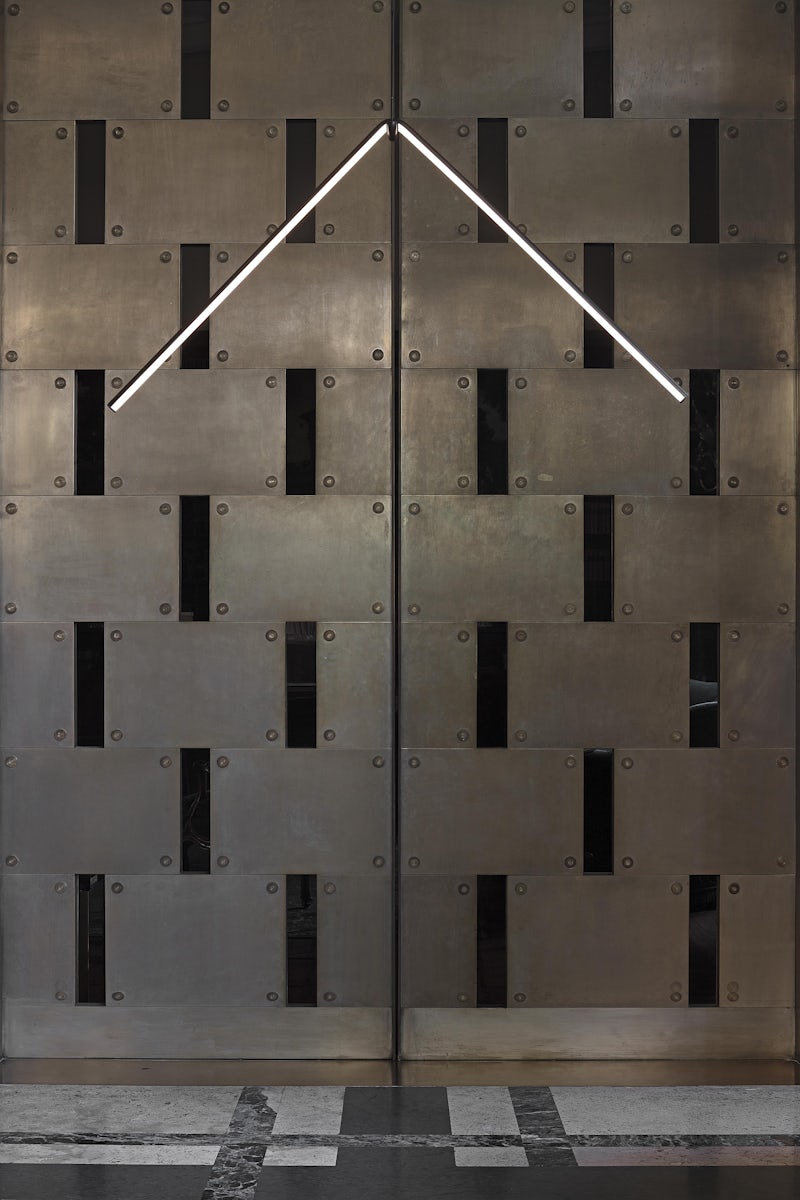 Somewhere between a light sculpture and an industrial design object, Arrangements can be combined into not just single, but also connected chandeliers. The modules are easily fixed together electrically and mechanically to create a dramatic effect. Each combination can be changed any time, with a different order, type or quantity of elements, with no need of technical assistance.