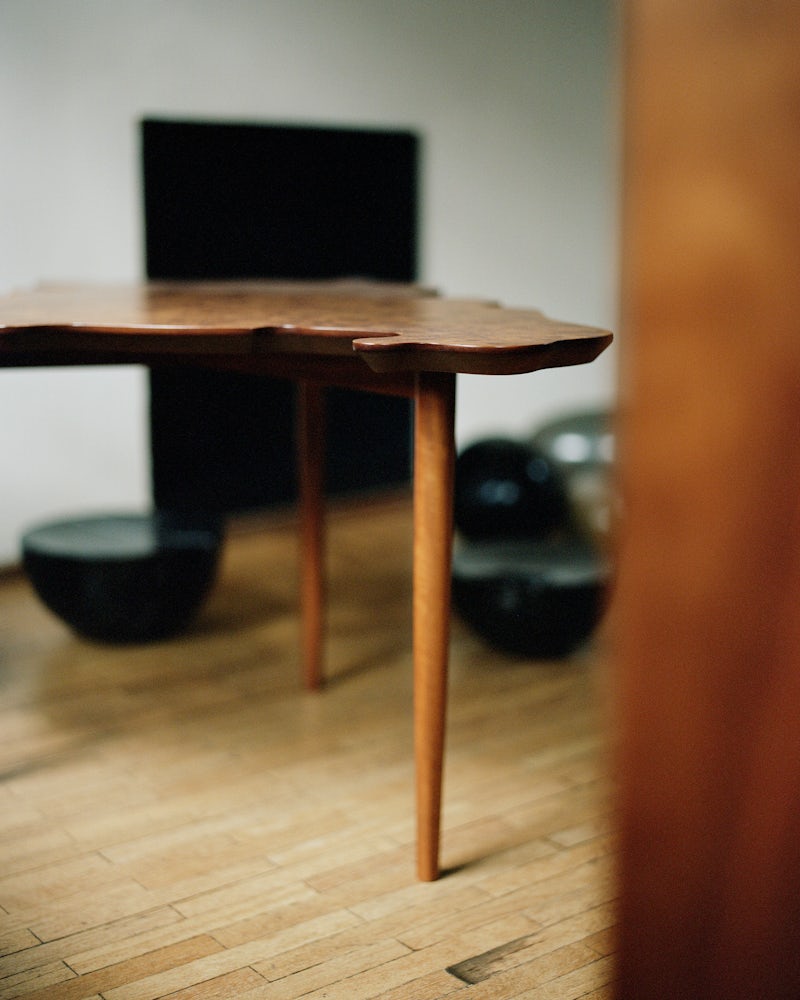 ARCHIPELAGO LIDINGÖ TABLE FOR SVENSKT TENN, 2013
In 2013, Michael Anastassiades was invited to collaborate with Svenskt Tenn, the historic Swedish design brand founded in 1924 by Estrid Ericson. That collaboration led to the exhibition 'To Be Perfectly Frank', with the title paying homage to Austrian architect Josef Frank, whose signature collection of textiles and furniture is still evident in Svenskt Tenn's Stockholm store today.
'To Be Perfectly Frank' was an exploration of the concept of sincerity, as well as a journey through Svenskt Tenn's history. Anastassiades revisited objects originally designed by Frank through changes of materials, forms and functionality, imagining new identities for them and drawing alternative stories alongside Frank's original vision. The show featured limited-edition designs, such as the Bird Cage cabinet, Bellhop Coat Hanger, Archipelago Lidingö Table and the lamp Flight, a contemporary interpretation of Josef Frank's iconic China Ball lamp.